Fertility Health with Sarah, Sam & Toni
Publish Date

Monday, 3 July 2017, 12:09PM
Aaron Gascoigne, from Fertility Health popped in to see Sarah, Sam & Toni to talk to them about fertility and how important it is – especially for men who of course are 50% of the equation.
Healthy sperm and healthy eggs make healthy babies!
Vitamenz and Vitawomenz support optimal fertility health from day one, helping you be the best prepared that you can be while trying to conceive.
For some couples, conceiving a child is relatively simple. Others may need a few extra steps to reach their final goal. If you haven't conceived after 12 months of trying, (or six months if you're 35 years or more) consider seeking medical advice. Your doctor will advise whether you need help.
We are New Zealand's leading manufacturer of natural fertility supplements for men and women. Our flagship products, Vitamenz and Vitawomenz contain unique blends of vitamins, minerals and antioxidants that have been clinically researched to support the health of mothers. 
Keep listening to Sarah, Sam & Toni to be in to win Vitamenz and Vitawomenz prize packs!
For more information or to hear more about Aaron and Jacinta's story, click here. Enter the keyword THEHITS at the checkout for a 20% discount!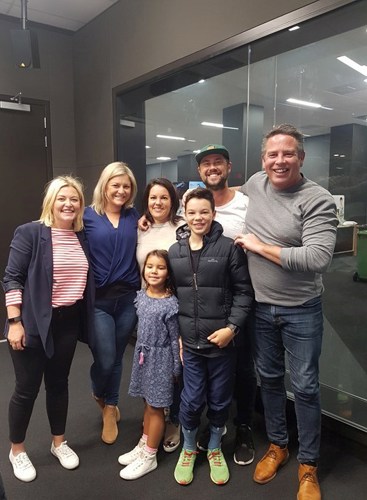 Sarah, Sam & Toni with Aaron & Jacinta Gascoigne and their kids Jack & Ava (the first Vitamenz baby!)