Heartwarming moment Sam Wallace delivers $105,000 'Celebrity Treasure Island' prize money to Starship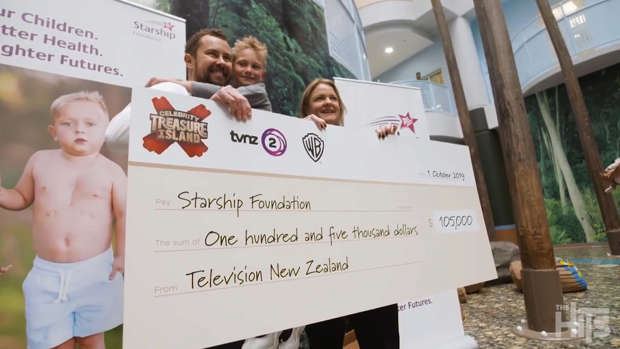 Last week Sam Wallace was crowned the winner of Celebrity Treasure Island, winning the real-life buried treasure for his charity of choice.
This week Sam was able to hand deliver that treasure in the form of a $105,000 cheque to the Starship Foundation.
"To be able to make a contribution like this is a wonderful thing," Sam said at the Starship Children's Hospital in Auckland. "Especially when you consider what I've done - which is very little, in some respects."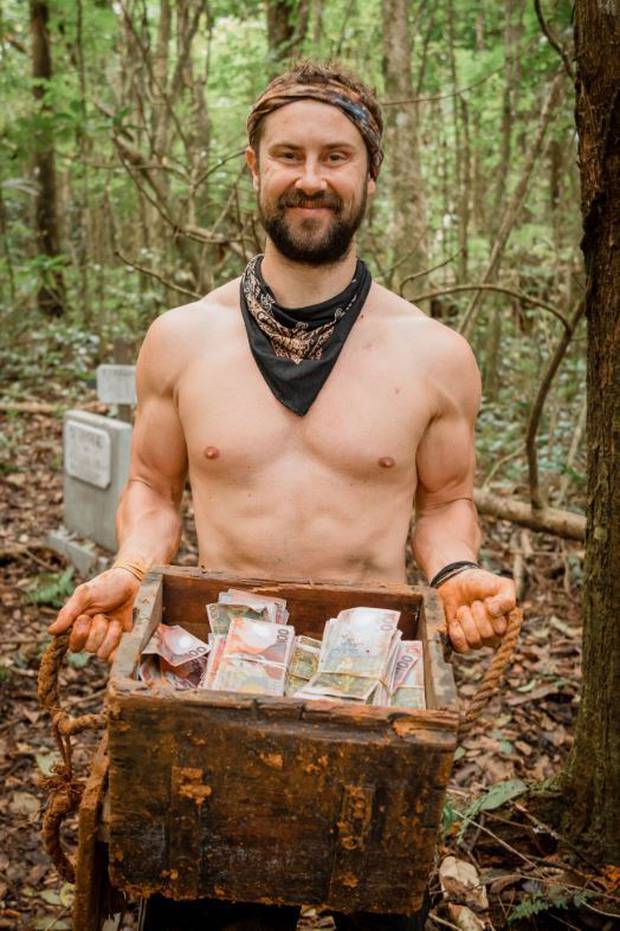 "[Celebrity Treasure Island is] a reality show which is about entertainment, it's about fun, it's about upsetting other celebrities, which I managed to do.
"But then have that unfold into something so positive and for it to turn into $105,000 for The Starship Foundation is phenomenal."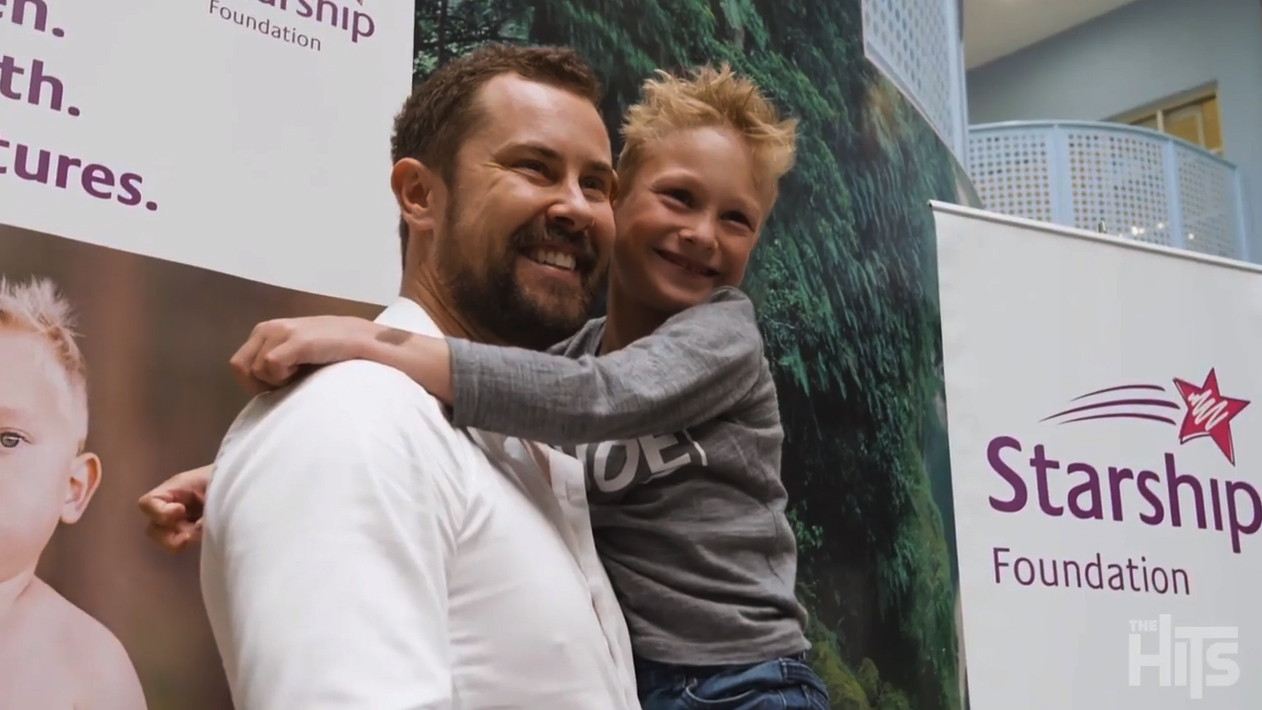 Sam also added that having the money go to Starship really means a lot of him and his family, as his nephew Beau had two heart surgeries at Starship when he was younger.
"This is a place that is so true to my heart, and my family's hearts," he said before handing over a giant cheque made out to Starship.
Sam beat out fellow finalists Shane Cameron and Gary 'The Wiz' Freeman to win the coveted $100,000 charity prize money. Sam also won an extra $5000 earlier in the show during a Celebrity Treasure Island charity challenge.