Kiwi Hannah Romano opens up to Laura McGoldrick about loss during Baby Loss Awareness Week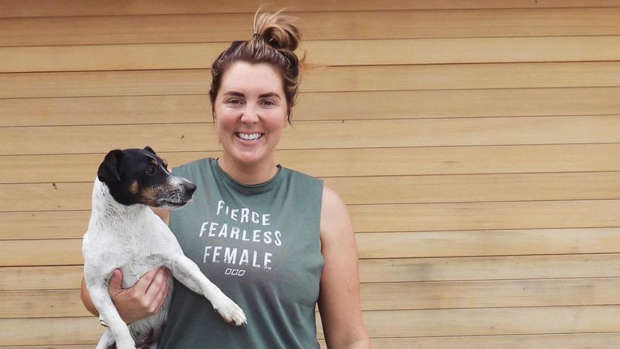 Last month Laura McGoldrick announced that she and husband Martin Guptill are expecting their second child together.
She also opened up at the time about their painful fertility journey, after suffering two heartbreaking miscarriages.
Earlier this week - which is Baby Loss Awareness Week - Laura talked to Hannah Romano, who is a health and fitness coach, and the wife of All Black star Luke Romano.
Hannah courageously shared her own story of losing her son after suffering stillbirth just weeks before he was due.
"Going through our tragic experience has made me appreciate and cherish the two healthy boys we have," Hannah shared on Instagram. "To those who struggle or are struggling with infertility, loss, and grief ... NEVER give up your fight or hope!"
Listen here to hear her full powerful story:
Baby Loss Awareness Week takes place from 9th to 15th October every year, ending with International Pregnancy and Infant Loss Day on October 15th.
It provides an opportunity for parents, families, and whanau around New Zealand to come together and remember the lives of their babies who have died.
We acknowledge the lives and deaths of all babies, no matter what their gestation, length of life, or how they died.
It is also a chance to highlight the work done by Sands around the country.
• For support for bereaved parents visit sands.org.nz
Where to get help:
• 0800 543 354 (0800 LIFELINE) or free text 4357 (HELP) (available 24/7)
• https://www.lifeline.org.nz/services/suicide-crisis-helpline
• YOUTHLINE: 0800 376 633
• NEED TO TALK? Free call or text 1737 (available 24/7)
• KIDSLINE: 0800 543 754 (available 24/7)
• WHATSUP: 0800 942 8787 (1pm to 11pm)
• DEPRESSION HELPLINE: 0800 111 757 or TEXT 4202
• NATIONAL ANXIETY 24 HR HELPLINE: 0800 269 4389
Follow the 3pm Pick-Up with Laura McGoldrick on Facebook and Instagram and tune into the podcast on iHeartRadio.