Pinterest Picks: From festival must-haves to photo book perfection
Publish Date

Tuesday, 20 February 2018, 10:30AM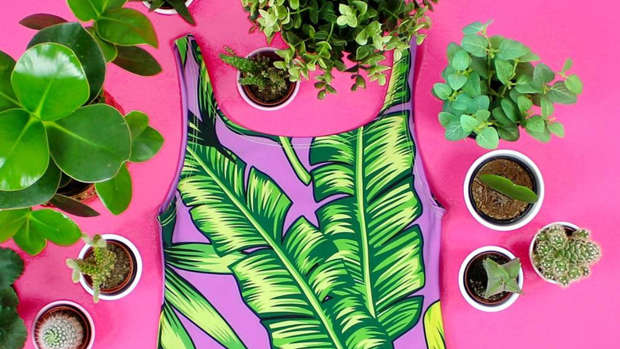 Welcome to Pinterest Picks! 
Pinterest is that website we all love, filled will so many amazing things that inspire us.
Well, this is the place where we share the things we are absolutely loving right now - everything from the coolest gadgets to shows worth watching and even handy life hacks.
Check out this week's top picks:
Sarah's Pick: The perfect printed togs
I'm off to Splore this weekend - a music festival by the ocean. I wanted some swimwear that made me feel IN - if you're gonna be dancing around in the sea. 
I've found the perfect Splore friendly togs - from Batoko - they are made from recycled plastic bottles, fishnets and consumer waste. The prints are SUPER cute - the ones I've got have dinosaurs on them - I also got a second pair with cacti. 
They have all kinds of cute bright coloured pop art prints - and they do them for adults and kids - hello MATCHING! 
Plus the material has a nice flattering smoothing effect.
My Batoko togs are actually the best! Go to Batoko.com if you want to check them out.
Sam's Pick: A photo album worthy of the coffee table
We take so many photos and they just sit there going to waste on our devices.
Today I presented Toni Street with a gift for her journey into being a new mum for the third time ... in a very different way.
Milkooks ... loads of people do photo books, but nobody does them like Milkbooks.
Milkbooks turn your digital photos into a lovely book for US$57 and do full photo albums for US$217 (NZ$293).
Toni's Pick:

 Greenery that won't die
It's always nice having something floral or green inside the house, but like most, I'm way too busy to take care of a real plant.
So I've decided fake plants are the way to go!.
They have the most amazing selection at Kings Plant Barn, Adairs, General Eclectic and Spotlight ...  Why would you bother with real ones? I've always shunned them in the past but these ACTUALLY look real.