The top 5 dating apps in New Zealand
Publish Date

Wednesday, 26 July 2017, 4:51PM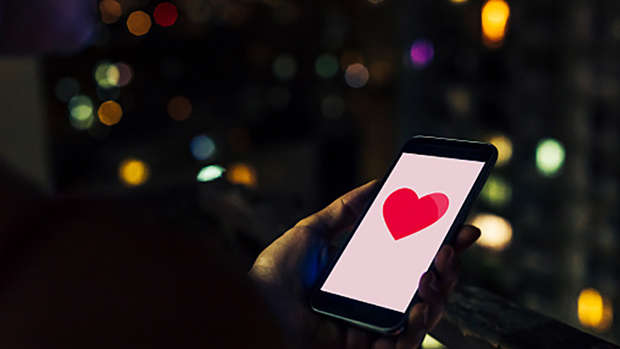 Sarah, Sam & Toni had Fiona in the studio this morning to talk about the top 5 dating apps she has on her phone.
If you're looking to give dating apps a go, then check these out:
Tinder - most commonly known app and easiest to use. You upload your bio and pictures and start swiping. Swipe left for no, right for yes and if it's a match you can start messaging each other.  
PROS: ease of use, accessibility and you can include lots of information about yourself.
CONS: because it's accessible (brand name is known and there's no fee for basic app) it's probably the go to app for guys just wanting to hook up.
Random experience: lots of one night stand offers and un-witty, lazy banter and I got to the end of the app! In other words I clocked all the available profiles in my parameters.


Bumble - similar to Tinder in functionality with the difference, if there is a match then the girl has 24hrs to initiate a conversation. Once she has taken the first step and messaged the guy, then he has another 24hrs to respond.  
PROS: the girl is in control and initially the profiles are hotter / more appealing
CONS: the ticking clock doesn't always work in your favour!
Random experience: started off well with lots of good looking guys but algorithm has clearly adjusted. Oh and I got the the end of the app again!


Happn - the most stalkerish of them all. You download the app, turn on your  geo-location and it tells you all the people you "cross paths" with on your travels.  
PROS: shows you whose near to you, who possibly works in your building or someone that's moving in the same areas / places you are - so more opportunity to grab a quick drink and there's instant talk-ability.
CONS: if it doesn't work out - damn. Awkward!


Elite Singles - most "scientific" of them all as it asks about 200 personality /preference/ likes questions and matches you with similar people / responses.
PROS: in my opinion probably the most likely to work as it, at least, takes some sort of "matching" criteria into account (although it didn't work for me!)
CONS: expensive in comparison to the free basic apps. At first the joining fee was $400 but it decreased every week I ignored the emails and remained on the free basic plan. (Seduction Marketing deluxe example!) I eventually paid $170 for a 6 month membership.
Random experience: if enabled, it sends you a notification every time your profile gets viewed so Hot Andy thinks that I'm a stalker for checking out his profile about 40-50 times in a few weeks.


Attractive World - most recent to launch in NZ market - it doesn't even have an app yet. Theory is that you upload your bio and pictures and get "voted" into the AW community if you are attractive enough.  
PROS: it breaks the mould and does something different, so it's already got you thinking that this must be a gold-mine filled with like, minded and attractive suitors.
CONS: it doesn't (yet) do what it says on the packaging. Still too new, or maybe just false advertising?
If you missed their chat, listen to it below!