Toni Street announces her first baby boy has been born via surrogate
Publish Date

Friday, 10 August 2018, 6:00AM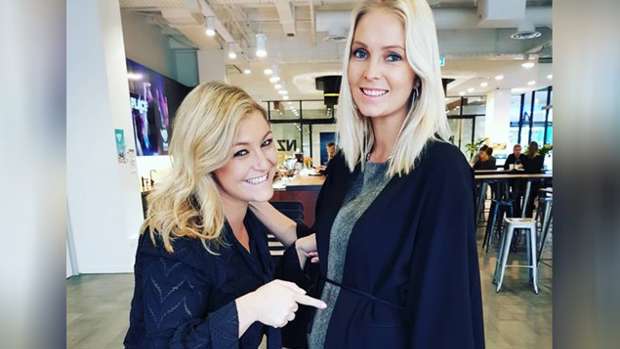 Toni Street has welcomed her baby boy into the world.
Taking to Instagram, Toni shared the first image of her son - sorting sweet blue booties - revealing that the little one arrived earlier than they thought!
Toni wrote: "Little man has arrived early! 09.08.2018 Sophie Braggins was an absolute trooper.. we adore our new son. Will hopefully have a name by the morning ..."
The baby boy was able to be born thanks to surrogate - and Toni's close friend - Sophie Braggins who offered to carry the child as it was unsafe for Toni to have another baby because of her autoimmune disease Churg-Strauss.
 Sophie also shared a heartwarming photo after giving birth of her with her childhood friend Toni holding the newborn.
"The happiness is real," she wrote along with the precious snap on Instagram.
This is the third child and first boy for Toni and her husband Matt - who also have daughters Juliette, 5, and Mackenzie, 3 – and while he was born via surrogate he is their biological son.
Toni is yet to reveal the name she and Matt have chosen but will share the exciting news with her co-hosts, Sarah and Sam, soon ... We can't wait to find out what it is!
Congratulations Toni and Matt we are so happy for you and your new addition to your family!