Toni Street is thinking of 'stealing' a baby name - but is it ever OK?
Publish Date

Tuesday, 3 July 2018, 12:00PM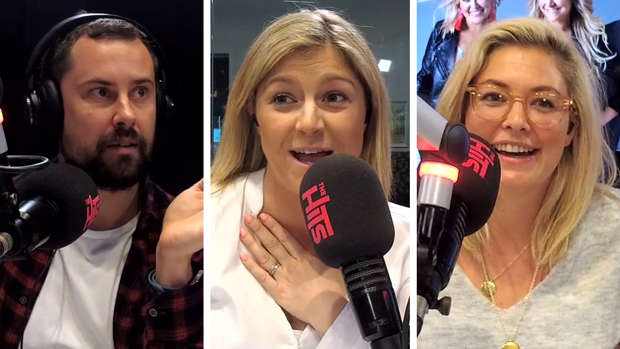 Toni Street's baby boy is due via surrogate next month and as the countdown starts the conversation of what she will be calling her little one has arisen.
The soon to be mum-of-three has revealed that she has a list of 10 boys names that she and her husband Matt are considering. However, one of the names on the list already belongs to a friend's 3-year-old.
Toni confessed that she is a little worried that she be stealing the name if she decided to use it for her own son.
We put the question to you - would using another person's baby name be considered stealing ... and is it ever OK? ... 
A lot of you had some passionate and opposing views.
One caller even admitted that moniker nabbing was a factor in ending a friendship!
"I think if you like the name then you should use it ... unless you know more than one person with that name - and you can't take someone else's chosen baby name," one person shared on the text line.
"Depends on how close you are," another person text in, "My first baby was stillborn and one of our close friends wanted to use his name a few years later. I said no."
"I don't think you can steal or bags a name, but you should consider your friends' feelings about choosing a name and talk to them beforehand," another texter suggested.
One listener said that this is why people should keep their baby name ideas secret, writing: "It's easy, don't tell anyone your baby names. That way if someone else uses it, it's pure luck (or bad luck)."
Hmmm ... definitely a tricky one! Maybe Toni should just stick with the other 9 names on her list?