Toni Street opens up about surrogacy decision for third baby
Publish Date

Monday, 19 February 2018, 10:00AM
Toni revealed some exciting news last week - that she and her husband Matt are expecting a baby boy!
However, as Toni battles with the auto-immune disease Churg-Strauss, it means she can't carry another baby herself.
Thankfully, she has the help of a dear friend to bring her baby boy into the world.
Toni's childhood friend Sophie Braggins volunteered to carry Toni's third child in a true act of love and kindness.
Toni revealed this morning that she would have never even thought of surrogacy if her friend hadn't offered it first.
"She offered to do this for us, and I didn't want to go there initially, I thought 'for you to have to go through another pregnancy - she's had two children before - it's such a huge undertaking'," Toni explained.
"I don't think I could have asked her to do it, no way, not in a million years would I have done that. So I don't think I would have even entertained it had she not offered in the first place.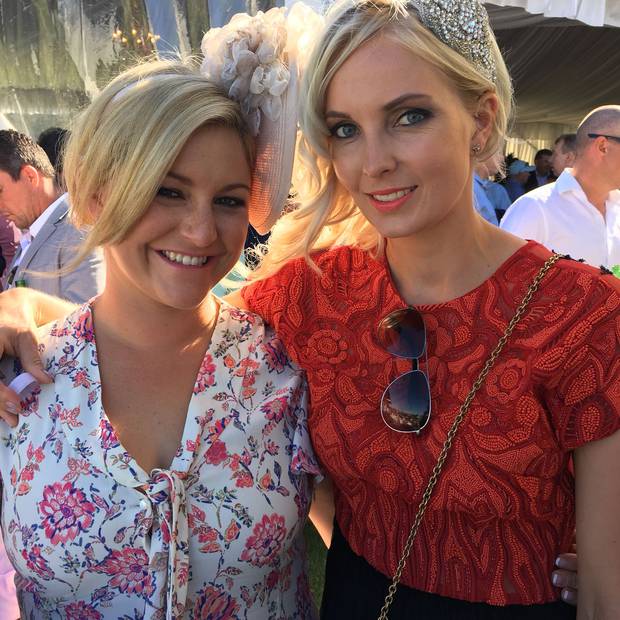 Toni and her best friend Sophie.
"You've got to realise that this is someone I've known since I was 10 years old, I know her inside and out and I would never have gone there if I didn't think this was something that she was 100 per cent behind."
Although Toni admits the surrogacy process has been "tough", especially when seeing her best friend going through morning sickness on her behalf.
"It's tough, it's not an easy process, I'd rather be carrying my own child of course."
Toni also admitted she was "really, really pleased" with the reaction on social media to her news, which she thought could have been controversial. 
"I thought the reaction could be, 'you've already got two children, why do you need to push for a third?'," Toni revealed on air.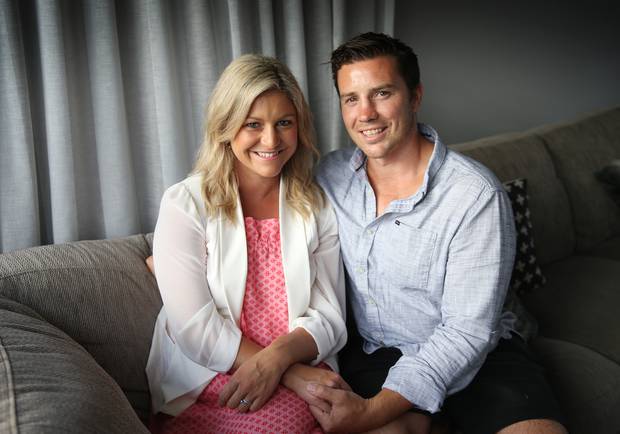 Toni and her husband Matt. Photo / NZH
"I wanted [my surrogacy news] to be an educational thing, and it ended up being [that way] - and the reason it is, is because there's been a call for compensation for surrogates.
"So in my position that I'm in now, it is illegal to give any money to my surrogate - not even covering their loss of income. I can cover costs of the pregnancy, anything associate [with] it, but if she takes three weeks of annual leave, that's at her cost which is wrong, I think."
Clearing up misconceptions people may have has been important, "like the fact that I'm having a boy," she said.
"I thought, you know, I've got two girls did people think I just did this designer baby and just dialled up a boy? No, you can't do that in New Zealand and for me, I had literally one embryo, so I had no choice either way."
Toni was "definitely worried" about revealing the news, but hoped it would be good to shed light on the topic due to the "lack of understanding in New Zealand" about what surrogacy - the process of another woman carrying another's genetic baby - is.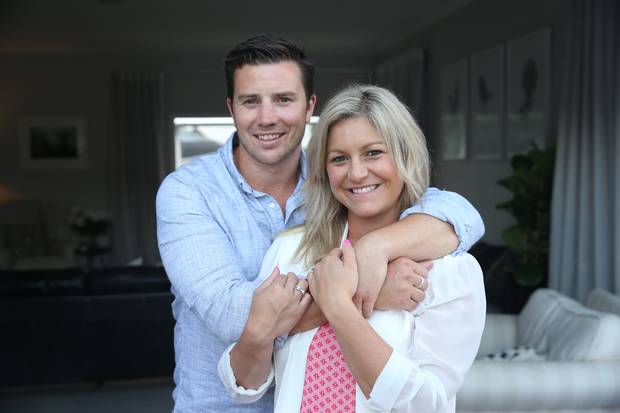 Toni and her husband Matt. Photo / NZH
"A lot of people instantly think of Kim Kardashian and the fact that she's giving hundreds of thousands of dollars of someone to carry her baby, well that's illegal here, and that's why I wanted to be open about this process.
"I think there is a lot of people who, one might offer to be a surrogate and two might entertain it if they actually knew the process."
We love how honest and open you have been Toni about the process of her baby boy being carried via surrogate and we are so happy for everyone involved!
Click here to read Toni's full interview with the NZ Herald about her surrogacy.