Who won the 'Body Off' this morning, Art, Rawdon or Sam?
Publish Date

Friday, 16 June 2017, 1:06PM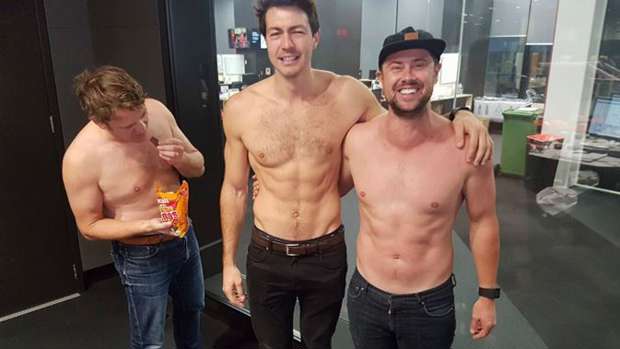 Rawdon Christie has only been on The Hits for a few days, but he's already getting into the swing of things.
This morning on Sarah, Sam and Toni, Ex Bachelor Art Green joined the team studio to compete in a 'Body Off' with Sam Wallace all in the name of Men's Health Week.
Rawdon took Sam's lead and removed his shirt too!
We shared the picture, asking, "who's winning the physical challenge?"
"The Hits Men's Health Week NZ line up: Rawdon Christie, Art Green and Sam Wallace… who's winning the physical challenge?!"
We also streamed a funny Facebook Live video that you can see below:
You can check out more details about Men's Health Week NZ here.
This article was first published on Spy and is republished here with permission.