Fertility Health: Why Sam Wallace is wearing a giant sperm suit
Publish Date

Tuesday, 11 July 2017, 9:39AM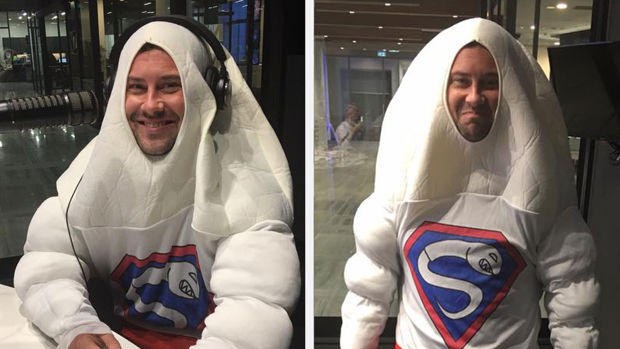 Today is a big day for Sam Wallace. Today, he's become a superhero.
Super Sperm Sam.
To help promote fertility health - especially men's fertility health - Sam agreed to have his sperm count checked, but that's not where the story ends.
Wanting to help encourage Sam on his quest, Sarah and Toni surprised him with a full-body sperm costume to wear to the clinic.
"Talking about Sam and his manly bits is just not the best conversation to have – but it's an important one," Toni said before giving Sam the unique superhero outfit.
"This outfit has arms," Sam remarked.
"Trust me, if your sperm has arms you need to go and see a doctor!"
We couldn't agree more, Sam.