Toni Street's Mystery Birthday Surprise Thingy
Publish Date

Monday, 28 August 2017, 10:09AM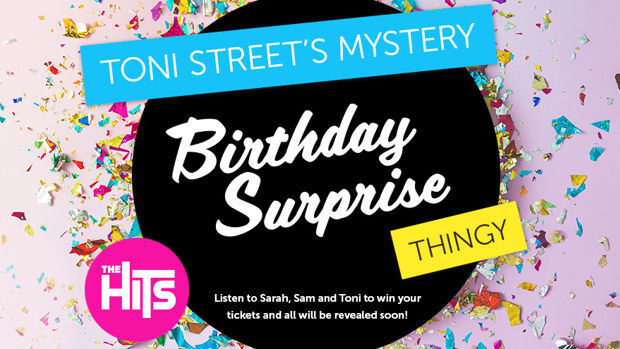 Toni is celebrating her 34th birthday next week and Sarah and Sam have planned a huge birthday surprise!
Touted as the biggest event of the year, you can win tickets to attend!
Event details:
When: It's a surprise
What: It's a surprise
Where: IT'S A SUPRISE
The catch is, we can't reveal the details just yet or it will ruin the surprise.
Listen to Sarah, Sam & Toni to win your tickets and all will be revealed soon!