Estelle's baby girl makes a ruckus in another hilarious NZ Police Zoom call fail video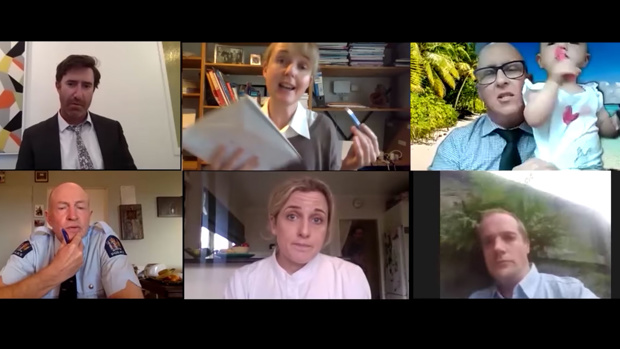 Many of us by now will be well aware of the things that can go wrong in a work Zoom meeting.
The NZ Police decided to show just that in a hilarious video starring Estelle's husband Gibby and their darling daughter Ava.
"Police Zoom Call 2!" The NZ Police shared on Facebook. "They are back and still haven't quite got the perfect hang of Zoom! Who has with all the distractions going on around us. At Level 3 many of us are still working from home, still Zooming or otherwise. You are doing an amazing job, keep it up New Zealand."
This comes after the NZ Police's first hilarious video.
"For some, tackling meetings by Zoom has become our new norm. Check out this super funny video created by home isolating professional actors. Which character are you in this video?" they shared alongside the video to Facebook.