Meghan Trainor and James Corden Speed it up to Slow it down
Publish Date

Saturday, 10 February 2018, 12:06PM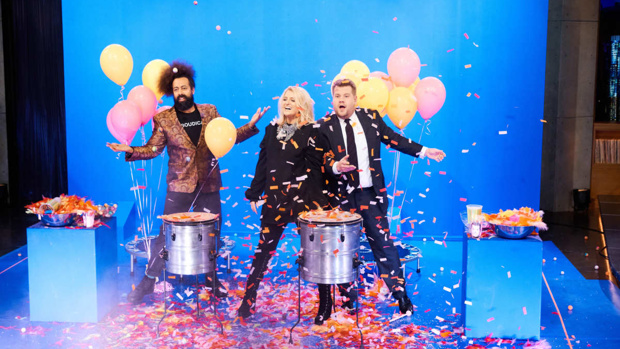 Meghan Trainor joined James Corden on The Late Late Show sharing her love of pet rats, that she'll be releasing brand new music very soon and has just finished filming two new videos that involve some seriously sexy slo-mo!
James figured they might as well make the most of this new slo-mo skill that Meghan had learnt and put them all to the test by filming a live video for her single 'Me Too'.
Meghan's lip-syncing at the sped up rate is incredible, Go Girl! 
Source: Billboard