Try it Out Tuesday - Aerial Yoga
Publish Date

Tuesday, 27 February 2018, 5:35PM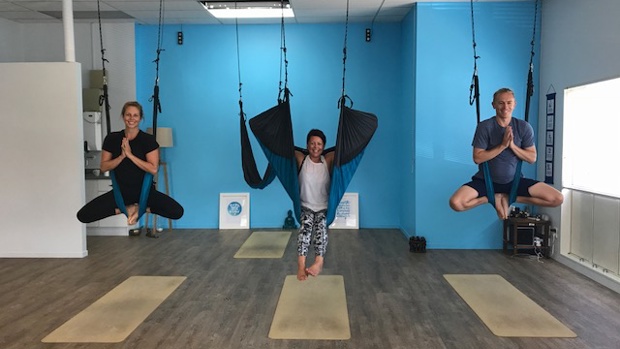 Ok! So this was a try it out that I was quietly worrying about. The thought of being suspended in the air and possibly going upside down kinda freaked me out, but in the theme of try it out Tuesday - Don't knock it til you try it!
Nicole and John at Raw Yoga are such great people, I really enjoyed their company and their ability to make me feel comfortable and confident at something that I felt some what nervous about. 
It actually made me feel quite euphoric to achieve some moves that my brain said NO but my body CAN do. 
Plenty of laughs and fun and I'd be keen to give it another go! 
Check out our experience and for more from Raw Yoga click HERE