Try it Out Tuesday - Diwali celebrations and henna tattoos
Publish Date

Tuesday, 17 November 2020, 4:33PM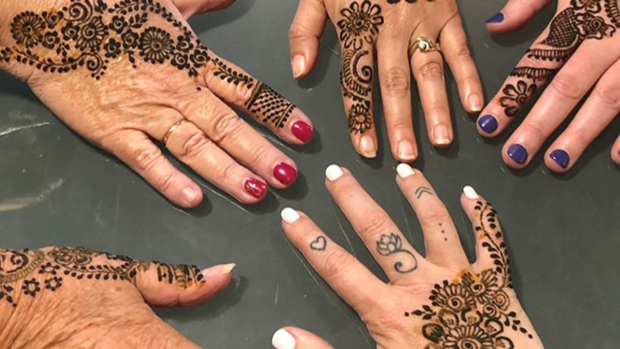 Our wee girls homebased childcare family invited us over this weekend to celebrate Diwali.
We shared in their local west Indian foods that they love and make traditionally each year for this festival, heard stories on Diwali history and then a surprise for us grownups - a Henna tattoo artist came to decorate us.
Even Ava had a little henna flower that before it fully dried she decided to taste!! Oops, way to get a room of adults moving fast to wipe your mouth. It has actually stained her hand and looks super cute.
It was wonderful to share in their families traditions.
We were also told the story goes that the darker your henna sets the more your husband likes you - ha, love it!
Happy Diwali