Try it Out Tuesday - Estelle gets crafty in the studio with a DIY Baby Teether
Publish Date

Tuesday, 15 October 2019, 7:26PM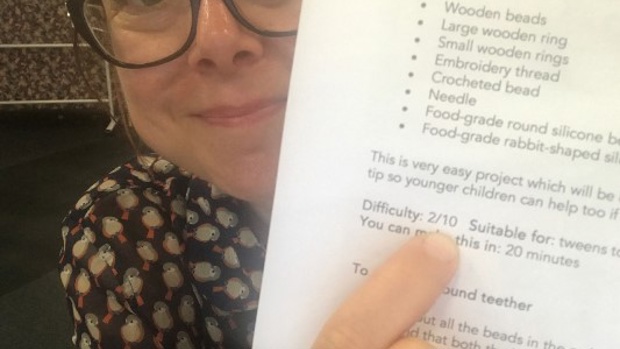 My Mans sister gifted this cute little craft set to me when she came to stay and meet baby Ava.

I've been really hoping to ace it and for it NOT to become a pinterest fail.

Turns out, minus any hard mahi whittling wood or cutting string, it was true to the instructions and this kit helped me create an easy to make baby teether.


Still to be tested on said baby but she seems keen on chewing and dribbling on most things now so I reckon we'll be sweet.

Tired Mama looking for scissors

(have since cut off that length of extra string, removing choking hazards)
Thanks Sis n Law