Try it Out Tuesday - My Treat Box
Publish Date

Tuesday, 7 May 2019, 5:21PM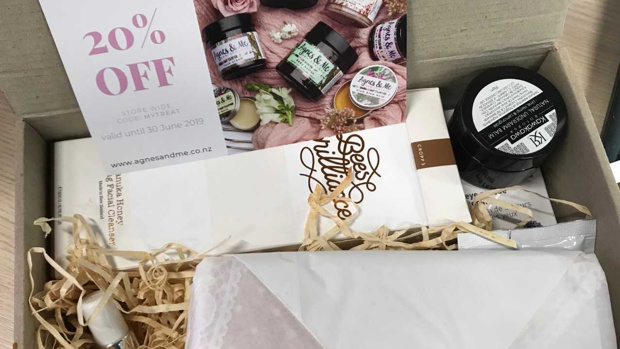 I love surprises arriving for me and I also love it when local companies share a similar ethos to me - cruetly free products, reducing our waste and focusing on natural and sustainable beauty.
I especially loved My Treat box as it gave me a chance to discover new products and companies I didn't know about and try their products for myself at home (full size too!) And new knickers - cute!
I've been using natural deodorants for awhile now so I'm happy to have discovered Kawakawa Rotorua in this months box of treats. Great smelling and nice texture, gentle on my underarms. Also Adoratherapy linen and room spray - OMG bit addicted to it's scent. 

My Treat box was created by Rosie Graystone to treat, surprise and delight women who take care of everyone but themselves.
Founded in 2016 and based in Cromwell, My Treat box is here to help women understand their worth and giving us something cool to look forward to on the doorstep each month.
Great gift idea or something spesh to remind yourself you deserve to be spoilt too xo - Estelle 
For their website click HERE