Try it Out Tuesday - Stay on Booties Part2
Publish Date

Tuesday, 18 August 2020, 2:41PM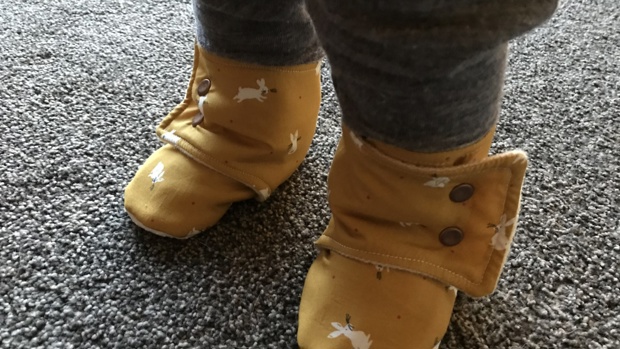 So you saw the start of the process last week of me re-threading the sewing machine and attempting to make some stay on booties for my girl.
Projects take a little longer now I juggle Mama life with work and everything else life, but I'm feeling pretty proud of getting this finished.
There's a few little mistakes that I've noted for future endeavours, I'm determined to make more as gifts so working on being a little more precise ha!
Stay on Booties - Done!