Try it Out Tuesday - We give this super simple and delicious Limoncello recipe a go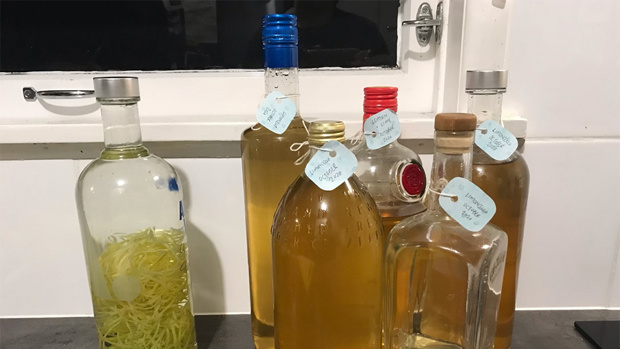 This is a delicious way to get through lemons or other citrus fruit when you have an abundance growing over winter.
The ingredients can also be scaled up or down, depending on how much fruit and vodka you have access to.
Ingredients
12-18 lemons or other citrus fruit (adjust number based on how much zest you're able to get from the fruit)
1 litre vodka
1 litre water
4 cups sugar
Method
1. Zest the lemons, being careful to avoid the white pith.

2. Decant some of the vodka into another bottle (or a glass!) to make room zest. Add the zest to the vodka and close the cap tightly.
3. Wait! Leave the bottles out of direct sunlight for as long as you can bear – about three months is ideal to get a rich, strong flavour, but days or weeks will also work if you're pressed for time. Just try to lemon infuse for at least 48 hours.

4. The day before you're planning to mix the final product, make the sugar syrup (this can be done a few hours ahead of time as long as there's time for it to fully cool). Place the water and sugar in a saucepan and bring to the boil, then lower the heat and simmer for 10-15 minutes, or until the sugar is completely dissolved and the mixture is no longer cloudy. Leave to cool completely.
5. Using a fine sieve, strain the lemon-vodka into another bottle or jug. Discard the zest.
6. Mix with sugar syrup to taste. 1:1 is usually a good ratio, but start with less syrup and taste as you go to get the best flavour for you.
7. Bottle up, chill and enjoy!
Drink responsibly!