NEWS: Taupo Riding High in Cycling Noms
Publish Date

Wednesday, 3 February 2016, 12:32PM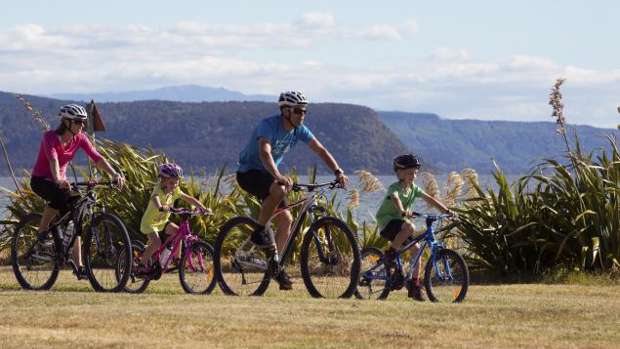 Finalists in the 2016 'NZ's Favourite Places to Cycle' competition (run by Bike Wise) were announced yesterday afternoon, and for the second year in a row Great Lake Taupo trails have been named as finalists in every single category.
Finalists were decided after thousands of Kiwis nominated their favourite trails in four different categories throughout the month of January. The four categories are: NZ Cycle Trails - Nga Haerenga, Off-Road or Adventure Rides, Urban Trails or Commutes, and On-Road Rides.
"It's great to see the high quality of riding that's available in our region being formally recognised in a competition like this where the people of New Zealand, who are out there riding these trails every day, get to have their say on which are their favourites," says Destination Great Lake Taupo Marketing Manager, Zelia Horrell.
This competition is all about getting Kiwis to identify, share and celebrate their favourite places to cycle throughout this beautiful country of ours, be it an off-road or adventure trail, an urban trail, or part of the official New Zealand Cycle Trail, such as the Great Lake Trail. Destination Great Lake Taupo would like to rally the region together to vote so that Great Lake Taupo can come out on top.
"The fact that the Great Lake Taupo trails have once again achieved 'finalist status' in every category also reiterates that here in Great Lake Taupo we truly do have 'something for everyone' when it comes to getting out there on two wheels. I hope that everyone who loves riding in Great Lake Taupo jumps online to vote so we can see the same success as last year!" said Ms Horrell.
Voting is now underway and closes on 29 February 2015. You can vote on the Bike Wise website (www.bikewise.co.nz). Everyone who votes goes in the draw to win a $500 bike store voucher. Bike Wise will announce the winners of NZ's Favourite Places to Cycle on 2 March.