Southern Lakes Breakfast with Ferg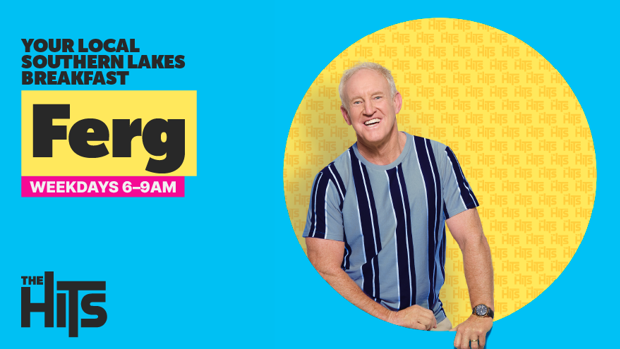 I'm Ferg, your host on The Hits Queenstown
Tune in weekdays 6am - 9am as I do what I have always done. BE LOCAL!
The Southern Lakes is the place to be -  Be a part of it with me. Lets take the ride together.
From the hills and farms of the Maniototo through the vineyards and the fruit bowl of Alexandra and Cromwell to the tourist resorts of Queenstown and Wanaka and the beauty of Glenorchy. Capture it all on The Hits with Ferg.
The Hits Southern Lakes is on 90.4FM and online at iHeartRadio.
You can find The Hits Southern Lakes on Facebook.