Flynny's eulogy for Constable Elliot the crime fighting guinea pig
Publish Date

Monday, 21 August 2017, 5:30PM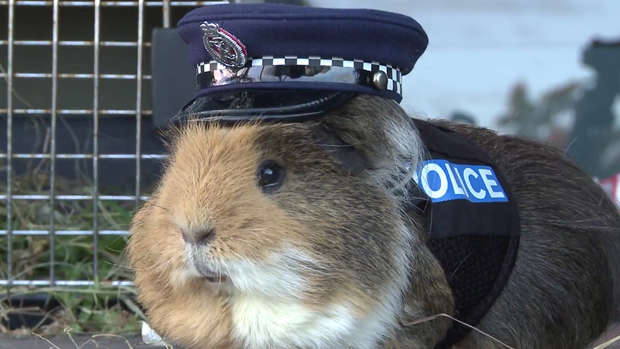 We are gathered here today to say farewell to a 1.5 – 2 kilos at best, furry, borderline pest who looked like President Trumps hair, with eyes.
Constable Elliot. Throughout your largely pointless life, you made a huge impact on ... umm ... Social media. Real life – not so much.
You took up lots of valuable police resources - which are stretched already as it is -  when you went missing in the office.  But you did have your good points ...
Your mangy fur, your beady suspicious eyes, the way you pooed in well-formed pellets – never runny, just a perfect rectangular piece of poo.
We know that they exploited you on social media to try and get people to slow down, well now it's your turn to slow down Constable Elliot, and by slow down I mean die.
I don't know how else to put it, my furry little buddy, you've checked into room 104 at the Maggot Motel.
Enjoy the big shiny hutch in the sky Constable Elliot, I'll eat some rancid food scraps in your honour tonight.
Rest in Peace.
- Flynny