Jacinda Ardern reveals to Stace & Flynny that her baby bump is already getting huge
Publish Date

Friday, 26 January 2018, 3:00PM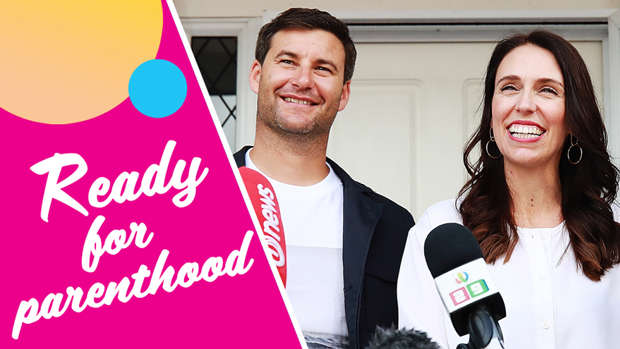 It's only been a week since Prime Minister of New Zealand, Jacinda Ardern announced that she and Clarke Gayford are expecting their first child together.
But now she's revealed to Stace & Flynny that her baby bump is already getting huge.
"I don't know whether or not, somehow the baby heard that the secret was over, but it has just blown out this last week, there is no hiding it," she said, revealing how much her bump has grown.

Going by a recent photo it does seem the PM's pregnant belly has begun to swell:
Meanwhile, Jacinda said that while she and Clarke have been offered a lot of help when their baby - who is rumoured to be a girl - arrives, she's not 100 per cent sure how Clarke will handle diaper duty.
When asked whether he had ever changed a nappy before, Jacinda replied: "Do you know what, this is terrible, but I don't know that he has!"
We're sure he'll learn soon enough.
Listen to Jacinda Ardern's full interview with Stace & Flynny: 
Part 1
Part 2