Robbie Williams tells Flynny what he really thinks about Prince Harry and Meghan Markle's engagement
Publish Date

Friday, 19 January 2018, 6:00PM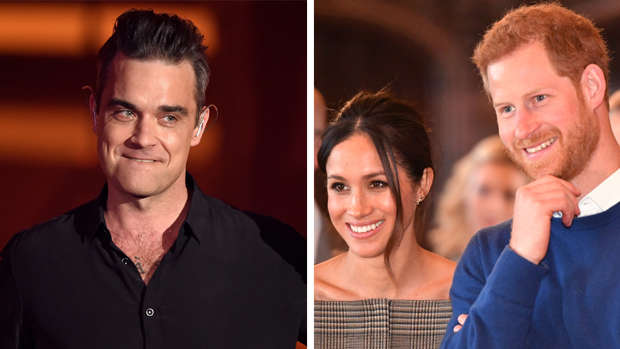 Robbie Williams, like most Brits, has his opinion on the upcoming royal marriage between Prince Harry and Meghan Markle.
And while he wishes them the best of luck, he revealed to Flynny that he's wary about how Meghan will handle royal life.
"I've met Prince Harry a couple of times," Robbie told Flynny, "He's an amazing character and an amazing person and lots of fun, and she looks as though she's lots of fun too - she's obviously very pretty."
"And good luck to them. I hope they have a wonderful marriage and a fantastic union. We shall see what happens ..."
The singer then went on to say describe how he's unsure of how well Meghan will fit into royal life and whether she may get in trouble for breaking royal tradition and protocol. 
"She's got spunk, like, character and she's got charisma, and she's an actress. I don't know how that's going to work for The Royal family and their brand.

"I wonder if this is a role she'll be happy to play or not ... we shall see."
Robbie - who will be performing live in New Zealand next month - also revealed to Flynny how he has completely changed his life through is 'plant-based' diet and 18 years of sobriety.
Listen to the full interview:
Part 1
Part 2
Part 3