Wellington Days with Hayley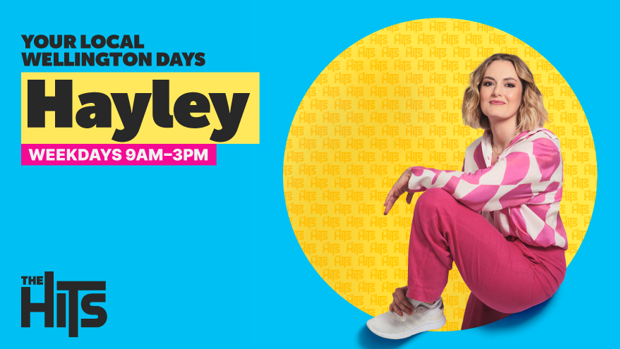 Hey! I'm Hayley, join me weekdays from 9am - 3pm on The Hits Wellington!
Despite now being a Wellingtonian, I was born in the land of onions and potatoes in Pukekohe. I grew up on a small block of land, raised calves and played netball several times a week. I moved to Wellington in 2017 and I love living in the Capital.
I married my hubby after a crazy 12 week romance. He's my best mate and we have a little girl and twin boys. Family life is deliciously chaotic with three small kids running around and that's the way we like it! 
In weekends you'll find me renovating our bungalow in Wellington and catching up with friends.   It's the little things in life that I love. Couch snuggles, fresh lettuce from the vege garden, and swinging on a hanging chair under our Pohutukawa watching the kids. 
The Hits Wellington is on 90.1FM and online at iHeartRadio.