Bay Cruise Season Will Be Biggest On Record
Publish Date

Wednesday, 9 September 2015, 12:38PM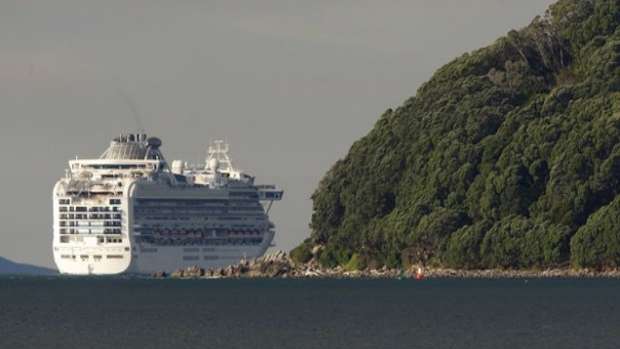 Tauranga's biggest summer cruise-ship season kicks off next month and is expected to bring a record number of passengers to the Bay and a $40.5 million boost to the region's economy.
The 2015/16 cruise-ship season begins on October 7 when the Diamond Princess sails into the Port of Tauranga, the first of 78 cruise-ship visits to Tauranga between October 7 and May 18.
CLICK HERE FOR ENTIRE 2015/16 CRUISE SHIP SCHEDULE
That is more than six times the eight to 12 ships which visited the Bay a decade ago.
This year's schedule includes Royal Caribbean International's megaliner Explorer of The Seas and superliner Legend of the Seas visiting Tauranga for the first time.
Explorer of the Seas will visit Tauranga nine times during the 2015/16 cruise season and the Legend of the Seas just once, on January 30.
Royal Caribbean, which is the largest cruise brand in New Zealand, is estimated to have contributed $5.46 million of touristdollars to the regional economy last cruise season.
Tourism Bay of Plenty head of marketing Kristin Dunne said 166,700 cruise passengers were expected to visit Tauranga this season - a 15 per cent increase on the last cruise-ship season.
Ms Dunne said the economic benefit for the region was expected to increase from $38.1 million in the 2014/15 season to $40.5 million during the upcoming season.
Tauranga remained the second most visited port in the country, with 78 cruise-ship visits this season compared to Auckland's 125 visits and ahead of Wellington's 77 visits, she said.
The number of passengers visiting our shores increased each year as the ships got bigger, Ms Dunne said.
About 55 per cent of passengers stayed in Tauranga, 10 per cent of whom booked tours with local operators, while others visited cafes and restaurants, walked up the Mount or hopped on the shuttle into downtown Tauranga.
Ms Dunne said the other 45 per cent of passengers booked tours to Rotorua or Hobbiton.
"We're always looking for new ways to entice the cruise-ship passengers to want to stay in Tauranga, and passengers say they loved being waved off by locals when their ship departs."
Manager of Mainstreet TaurangaSally Cooke said the growth in cruise-ship passengers visiting Tauranga was obviously great news for the local economy.
"We hope some of the 15 per cent increase in passengers this season is reflected in more wantingto come into downtown Tauranga to benefit our hospitality and retail sectors, she said. Mount Mainstreet manager Peter Melgren said the increasing number of cruise ship passengers was a "a good news" story for the Bay.
Source: Bay of Plenty Times