Blessie Killer Gets Life Behind Bars
Publish Date

Thursday, 6 August 2015, 12:11PM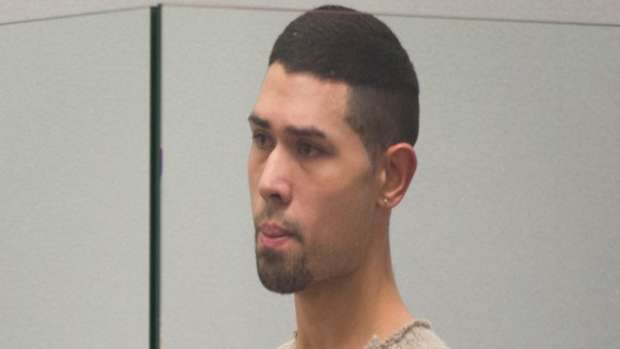 The former Tauranga man who has been convicted of raping and murdering Auckland woman Blessie Gotingco has been jailed for life.
Tony Douglas Robertson, 28, has been sentenced to life with a minimum of 24 years and preventive detention for rape.
In May, Robertson, was convicted by a jury in the High Court at Auckland of raping and killing the 56-year-old North Shore mother of three on May 24 last year.
He hit Ms Gotingco while driving around the suburb of Birkdale.
Seeing her motionless body on the road, Robertson scooped her up, bundled her into the back of his BMW and took her to his nearby apartment just in time to make his curfew.
The court heard he was being monitored by Corrections via a GPS anklet at the time.
Once he was in the garage, beneath his home, Robertson sexually abused the injured woman before stabbing her and slashing her throat.
Early the following morning, he wrapped Ms Gotingco's body in a bed sheet and took her to Eskdale cemetery down the road where he dumped her body in thick bush.
While in the witness box, Robertson told the jury the initial collision had been an accident and he only mutilated the victim's body because he thought she was already dead.
He said he thought he had more chance of getting away with it if he made it look like a "random" attack.
The jury rejected that explanation after brief deliberation.
Robertson had name suppression throughout the trial and for some time afterwards, as he appealed the court's decision to cease the order.
However, last week the Supreme Court ended the string of appeals and Robertson's dark past was revealed.
In December 2005, Robertson kidnapped and molested a 5-year-old girl and attempted to abduct two other children in Tauranga. He served almost eight years in jail and was released in December 2013.
Last week Corrections Minister Peseta Sam Lotu-Iiga announced an independent review would be carried out of Corrections' monitoring of Robertson following his release from prison.
Source: Bay of Plenty Times