Couple Swallowed By Mud At Omokoroa Beach
Publish Date

Monday, 28 September 2015, 11:44AM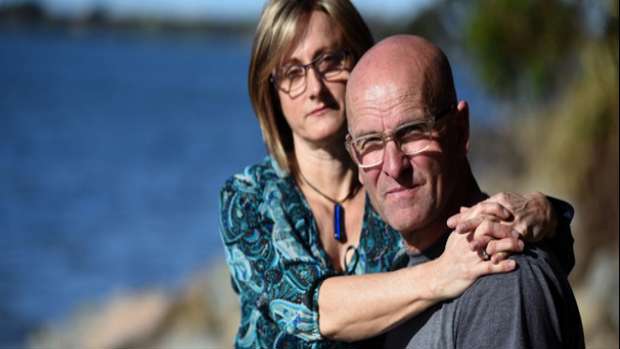 A couple have told how they nearly died after being trapped by a quicksand-like substance while walking their dog at a Bay of Plenty beach.
Whakamarama couple Ian Jacobs and Cheryl Friedland were taking their fox terrier Fizz for a walk around the Omokoroa headland when they got into trouble yesterday.
Ms Friedland sank to her waist and Fizz was almost in up to her head.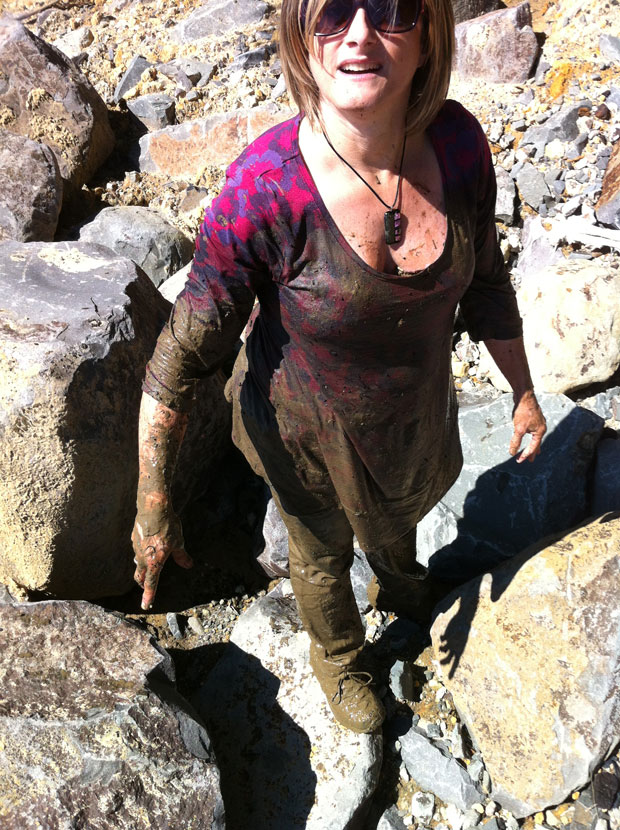 Cheryl Friedland: " just went flat and screamed for my partner." Photo / Supplied
The section of beach where they were trapped was to be cordoned off by Western Bay of Plenty District Council who will start an investigation today.
The drama began when the couple decided to walk around the point instead of on the track because the tide was out.
"We've done it before but never found it so muddy," Mr Jacobs said.
"You know when you're walking in thick mud and you lose your boots? It was like that but it was getting deeper and deeper and Cheryl sunk down to her waist.
"It all happened really quickly. I thought she was going, I really did. So I lurched forward to her on my stomach and reached for her and pulled her back.
"I don't know where I got the strength to be honest. Then we realised the dog was sinking up to her head so Cheryl managed to grab her. We all managed to pull each other out in the end."
Mr Jacobs said the incident was awful and wanted to ensure no one else fell victim.
"It's bloody dangerous, I tell you. It could have been it for us.
"I'm 61, Cheryl's 51, we are not young. It could have gone the wrong way."
Mr Jacobs said they noticed another man walking a dog who also got stuck "but not as bad because they were further along".
Ms Friedland was still shaken after cleaning up when they got home.
"Since I'd done a few heavy steps I tried to walk away from it," she said. "I don't know how deep I was but I must have got hip-deep really. So I just went flat and screamed for my partner."
Ms Friedland said basic survival skills she learned when she was a child must have kicked.
"I knew that if ever you find yourself in a quicksand type of situation, you try to spread yourself out to try to distribute as much weight as you can over a wider area."
As Mr Jacobs worked to pull Ms Friedland to safety she realised Fizz was still sinking behind her.
"I managed to drag her by her collar. It all happened very, very quick. That's why we want to warn people."
Mr Jacobs and Ms Friedland managed to find beachside steps leading to houses and found a woman tending her garden.
"We were covered in mud. We asked if we could hose ourselves off."
The couple contacted the council and were told signs would go up yesterday.
Communications manager Peter Hennessey said the council was aware of the incident and had dispatched staff to the scene to cordon it off until investigations were made.
"We are happy they are safe and not hurt and certainly understand that it would have been a shock," he said.
Quicksand: what to do
If you start sinking in quicksand, movement will speed up the process.
But no amount of struggling will see you sink completely.
It's been suggested that it isn't struggling that can get you into trouble, but getting caught in quicksand near the sea -- when the high tide comes in, you could drown.
Source: Bay of Plenty Times