Pride of NZ: BOP Unsung Heroes Recognised For Good Deeds
Publish Date

Wednesday, 12 August 2015, 1:07PM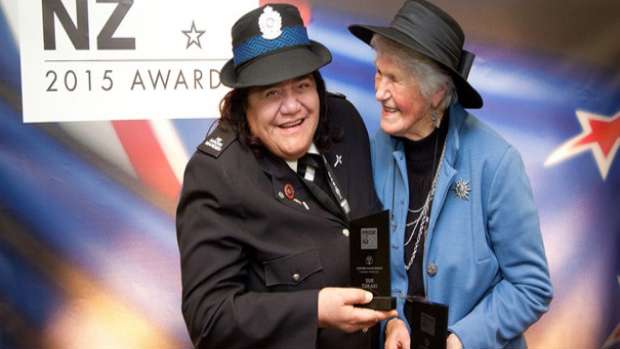 Two unsung Kiwi heroes who have devoted themselves to making their communities safe and beautiful have been named regional winners of the 2015 Pride of New Zealand Awards.
Te Puna Quarry Park founder Shirley Sparks and Katikati community advocate Sue Tukaki were among six people chosen for helping others and making a difference to their communities.
The mid-North Island awards ceremony held at the Bay of Plenty Times last night also honoured Ryan and Keri Topperwien (Whakatane), Billy Turner (Tairua), Avis Leeson (Hamilton) and Maurice Doyle and Rhys Humphries (New Plymouth).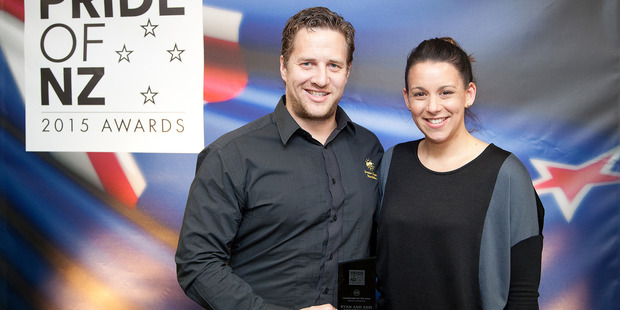 Fundraiser of the Year Ryan and Keri Topperwien.
Mrs Sparks won the Environmental category for establishing and maintaining the Te Puna Quarry Park. Twenty years ago she called a meeting of friends and neighbours to begin the task of converting a 32-hectare eyesore into a garden wonderland.
The awards MC, Hits radio host Will Johnston said people thought she was mad.
Mrs Sparks, 85, said afterwards that the quarry park had been a huge inspiration in her old age. Never one to let an opportunity pass, she said: "You don't need to go to the gym when you help out at the quarry. You are achieving something for the people of New Zealand."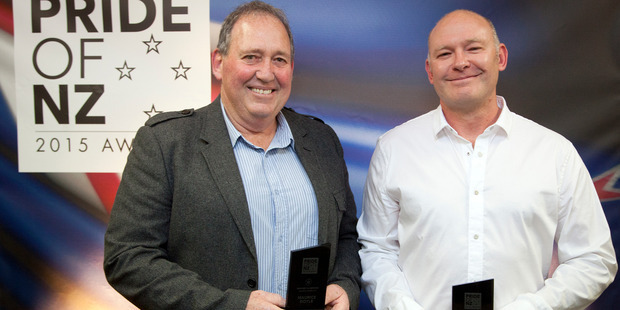 Bravery and Heroism Award recipients Maurice Doyle (left) and Rhys Humphries.
Ms Tukaki won the Lifetime Achievement Award for spending nearly 20 years bringing positive change to the lives of the many kids that she helped out, including enrolling them into life-changing Outward Bound courses.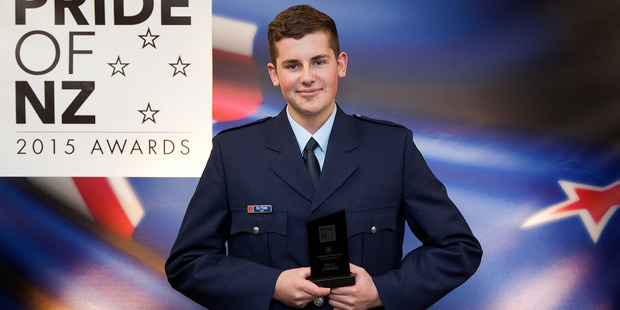 Emergency Services winner Billy Turner.
The Maori Warden, known affectionately as Nan, told how only yesterday morning a kid stopped off at her house on the way to school. His black shoes were worn out and taped up, so she had to get black vivid to colour in the tape so the boy would not get into trouble with the teacher. She then went shopping to get him a new pair of shoes.
"This is what I love doing, to help children."
She said kids were always coming around to her house, including to have breakfast before going to school.
Maurice Doyle, 58, and Rhys Humphries, 45, were riding Harley-Davidsons on a desert road in Utah when they came across a car that had crashed moments earlier. Seconds after dragging the injured pensioner to safety, the car exploded.
Ryan and Keri Topperwien created a child cancer charity called Dream Chaser Foundation after their son Chace died from leukaemia in 2012.
Mrs Topperwien said they had raised $500,000 in cash and kind over three years and had just sold out their latest fundraising venture, a glow-in-the-dark golf tournament in Hamilton.
Whangamata student Billy Turner, 16, is a volunteer with the Tairua and Whangamata fire brigades. He volunteered as a St John cadet and spent another two years riding with a fire crew in Hamilton while attending Hamilton Boys' High. On returning to Tairua, he set his sights on joining the brigade as a volunteer once he reached the qualifying age of 16. He also installs smoke alarms in the homes of the elderly.
Avis Leeson was spurred to address child hunger in New Zealand after a life-threatening attack of blood poisoning. The keen gardener believed education was the answer and so began developing children's food gardens in schools.
The mid-North Island regional winners go forward to the national Pride of New Zealand Awards ceremony on September 16 and the chance to win $10,000 for their chosen cause. Voting for the TSB Bank's People's Choice Award will begin next Monday, with the winner from the public vote to be announced on September 16.
The awards are run by the New Zealand Herald and The Hits radio station, with TSB Bank the main sponsor.
The panel of judges for the national finals includes basketball legend Dillon Boucher, NZME chief executive Jane Hastings, Sir Peter Leitch of the Mad Butcher and TSB Bank chief executive Kevin Murphy.
The regional judging panel was Silver Fern netballer Maria Tutaia, ecostore founder Malcolm Rands, Hospice New Zealand chief executive Mary Schumacher, Weekend Herald and Herald on Sunday editor Miriyana Alexander and The Hits announcer Polly Gillespie.
Source: Bay of Plenty Times