Switched on Gardener for sale...
Publish Date

Thursday, 4 December 2014, 11:44AM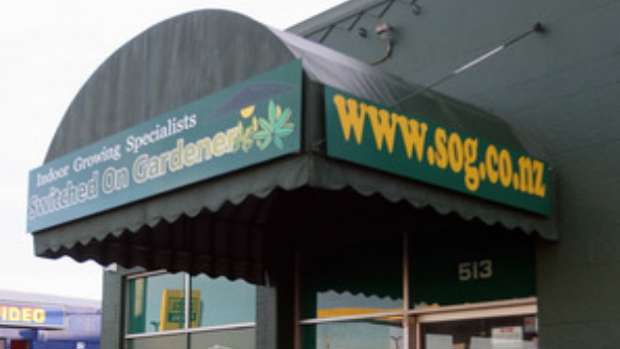 Wonder if they've had much interest from buyers in Gizzy or Northland??! All the info below if you're keen:
A hydroponics supply business whose owner and general manager were convicted of possessing and supplying equipment to grow cannabis has been put up for sale.
Bayleys Real Estate Tauranga today confirmed they would be acting to sell the chain of Switched on Gardener retail shops throughout New Zealand.
The chain's owner, Michael Maurice Quinlan, was convicted of possessing and supplying equipment to grow cannabis following a trial at the Auckland District Court in 2012, and was last year sentenced to four years three months in jail.
General manager Peter Bennett was convicted of similar charges and received a sentence of three years and nine months.
During a police operation which began in 2010, known as Operation Lime, undercover police officers saw some staff at Switched on Gardener stores members smoking cannabis, and others were willing to sell seedlings and the finished product.
More than 25 staff, including an area manager and the operations manager, were convicted of drugs charges
Bayleys Real Estate Tauranga said the sale was "being undertaken by the director of the company owning these outlets, as part of a settlement currently being negotiated with the Commissioner of Police over legal action in relation to the company's conviction in 2012".
"The business continues to trade on a profitable basis and it is expected the sale will generate much interest in the market place. Currently 14 stores operate throughout New Zealand with a fifteenth location in Auckland dealing in the wholesale area," the real estate company said in a statement.
Sale of the business will be on a tender basis, Bayleys said.
Source: www.nzherald.co.nz