Adele's trainer slammed over star's 44kg weight loss: 'No credible trainer would/should share this'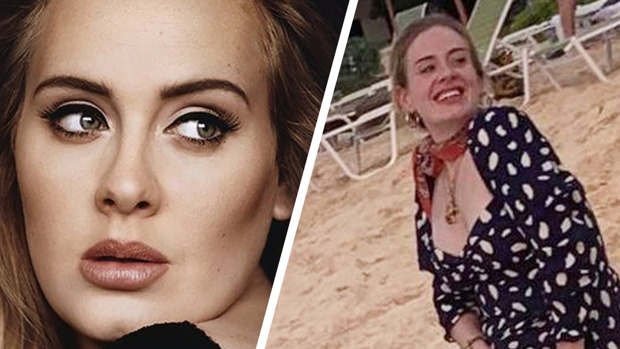 Adele stunned the world with her dramatic body transformation, reportedly losing 44kgs.
However, the Hello singer's personal trainer Camila Goodis is being slammed for her tactics, including putting Adele on a 1000 calorie-pre-day-diet.
Alice Liveing, a well known UK personal trainer has hit out at Goodis on Twitter saying that "no credible trainer" would agree to put a client on this extreme style of diet and implied that so-called "Brazillian Body Wizard" may just be trying to further her career through 31-year-old star's results.
"For the record, no credible trainer would agree to their client eating only 1000kcals a day," Alice wrote on the social media site.
"No credible trainer would suggest green juices to be the elixir of good health. No credible trainer would/should share this confidential info for their own gain."
"I have trained celebrities in my time and when asked in interview about said clients," Alice tweeted. "I have always remained silent because of client confidentiality, their privacy and the fact that that is their information to share, not mine."
Alice also noted that a diet such as this could be dangerous and lead to eating disorders down the line.
"These 'so-called' celebrity trainers need to realise that putting someone on a 1000 calorie a day diet and an intense workout regime doesn't make them a good trainer. It makes them the instigator of seriously disordered eating habits and the health repercussions that accompany it," she wrote.


Photo / Twitter
She went on to claim that Goodis may have publicised Adele's diet and workout regime - which reportedly consists mainly of pilates - without her consent.
"I'm not going to get on to Lorraine riding on the coattails of a celebrity client," she continued.
"If I ever do get on TV it will be because I am a credible trainer in my own right and I don't need to compromise their privacy to further my career." 
Adele first turned heads with her transformation after she stepped out looking absolutely gorgeous in a black velvet off-the-shoulder gown that showed off her slimmer looking figure while attending the birthday party of Canadian rapper Drake in Hollywood.
A source close to the star told The Sun at the time: "Adele has been out enjoying herself and she sees that as her priority at the moment, along with being a mum to Angelo.
"She has been loving her new workout regime and it really works for her.


Adele in 2017. Photo / Getty
"It's a bonus that she has shifted some weight. Her mates are glad she's letting loose and there's nothing but good feelings towards her. She's got a new lease on life."
Meanwhile, Adele took to Instagram to share a snap from the party, hinting that she is proud of her new Pilates bod.
"I used to cry but now I sweat", Adele captioned the photo of her pouting and flaunting her toned shoulder and collar bone.
This comes after Adele revealed she was parting ways with her now ex-husband Simon Konecki and refocusing on herself.
"31 is going to be a big ol' year and I'm going to spend it all on myself," she wrote on Instagram at the time. "For the first time in a decade, I'm ready to feel the world around me and look up for once."