Christina Aguilera busks in a NYC subway station in disguise with Jimmy Fallon
Publish Date

Monday, 18 June 2018, 7:30AM
She can wear all the disguises she wants, but there is no hiding that voice.
Christina Aguilera surprised absolutely nobody when she tried to pull off a secret performance in a New York subway station on The Tonight Show.
She and Jimmy Fallon went - or at least attempted to go - incognito for an impromptu show beneath the Big Apple.
The 37-year-old wore a long green skirt and short faded denim jacket, hiding her face beneath shades and a huge floppy hat.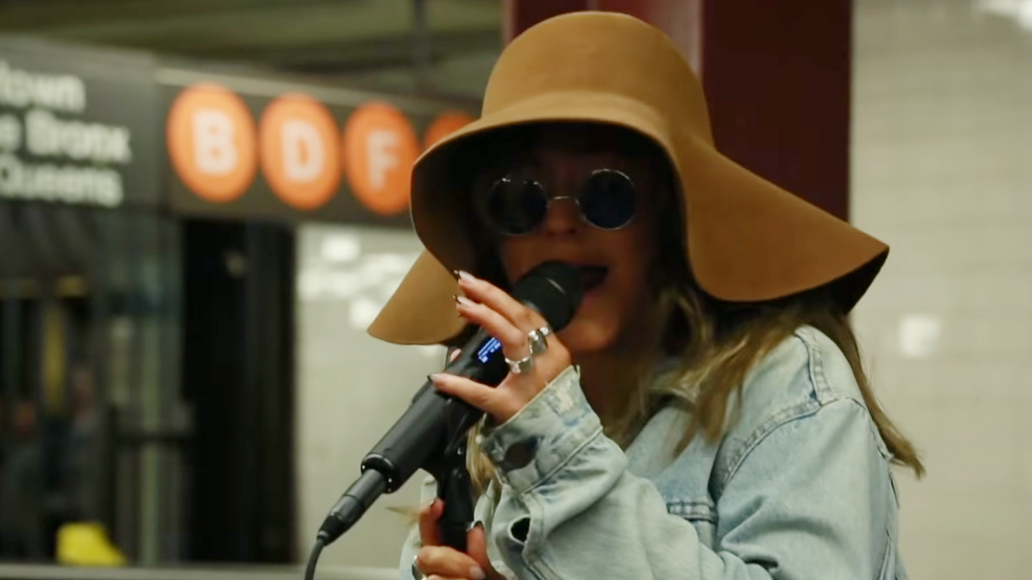 Fallon wasn't that much better hidden beneath his long wig, fedora and round frame shades.
He took on the banjo while Xtina belted out Aretha Franklin's Think before she switched to her own Fighter, and he switched to the cowbell.
In between songs they made the "surprising" reveal, with a roasting Christina gladly shedding the head-heating hat in the stuffy subterranean station. 
Fallon has previously busked in the subway with the likes of Adam Levine, Miley Cyrus and even Bono and TheEdge.
This article was first published on Daily Mail and is republished here with permission.