Kate Middleton shares sweet update about Prince Louis and it is truly adorable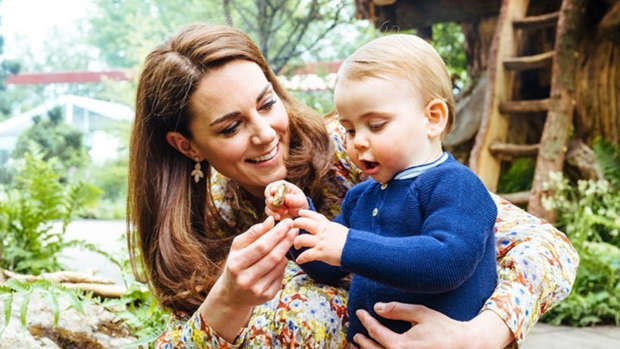 Kate Middleton has given the world an update on her youngest son, Prince Louis – and it is truly adorable.
Amidst the #Megxit drama, the Duke and Duchess of Cambridge stepped out for a public appearance in Bradford.
During their visit, Kate let slip some sweet news about her 21-month old's development.
Jo Broadbent who spoke with the royal when they met Bradford locals, told Hello Magazine:
"Kate obviously has a great interest in early years development, she's quite knowledgeable about it, she referred to some of the tools and techniques we learnt about on the course." - referring to the 'Older Yet Wiser' course which Jo took to help care for their six-year-old granddaughter.
"I asked how her children were," she continued. "Kate said Louis had started to tell her 'Mummy, I'm balancing' and she said it was really nice to see him turning into a little boy from being a baby. She's obviously very proud of her children."
How cute is that?!
It's not the only titbit Kate shared about her children.
While meeting a group of women who were crocheting, Kate admitted she had attempted knitting not long after her eldest son, George was born – but ended up experiencing a bit of a mishap.
She told them: "I tried knitting when I first had George. I tried to knit him a very special jumper, but I got halfway down and it splattered. It's such an amazing skill."