Leonardo DiCaprio has pledged to donate $3 million to Australian bushfire relief fund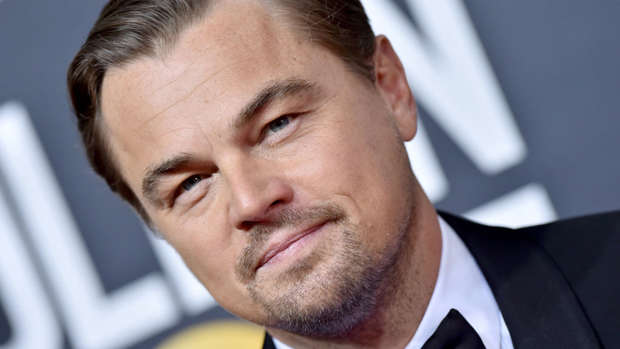 Leonardo DiCaprio has pledged $3 million to fight the Australian wildfires.
The Once Upon a Time in Hollywood actor has launched the Australia Wildfire Fund through his Earth Alliance organisation - of which he is chair, alongside philanthropist Laurene Powell Jobs and billionaire Brian Sheth - to raise money for the cause and has promised to hand over the sum to those tackling the blazes, which burned through over 41,000 square miles and destroyed more than 2,000 homes Down Under since September.
Earth Alliance said: "All funds will go to assist critical firefighting efforts in New South Wales, aid local communities most affected by the wildfires, enable wildlife rescue and recovery, and support the long-term restoration of unique ecosystems."
The organisation will be working with companies in Australia fighting the blaze, including  WIRES Wildlife Rescue, Aussie Ark and Bush Heritage.
In August, Earth Alliance established the Amazon Forest Fund to raise money to combat fires raging through the Amazon rainforest.
Leonardo is the latest star to donate to the cause, following previous pledges from the likes of Shawn Mendes, Kylie Jenner, Ellen DeGeneres and other celebrities in donating to causes dedicated to trying to stop the raging fires.
Chris Hemsworth donated $1 million dollars towards the on-going fight against the "devastating" Australia bushfires.

The Australian actor called on his fans to do what they can to support the relief efforts and fire services as the terrifying blazes Down Under continue to cause destruction to millions of acres of land, wipe out wildlife and cost lives, with the death toll currently standing at 25.

Announcing his family's generation donation to support his native country, the Thor star wrote alongside a video clip posted on Instagram: "Hi everyone.
"Like you, I want to support the fight against the bushfires here in Australia.
"My family and I are contributing a million dollars.

"Hopefully you guys can chip in too.

"Every penny counts so whatever you can muster up is greatly appreciated.
"In my bio, I've added links to support the firefighters, organisations and charities who are working flat out to provide support and relief during this devastating and challenging time. "Beyond appreciative to everyone around the world for their well wishes and donations. It really does make a difference, so dig deep! Love ya. (sic)"

The 36-year-old star said they are "really still in the thick of it" and said they face "plenty of challenging times ahead".

In the accompanying clip, he added: "Hey there guys, as you're well aware the bushfires in Australia have caused massive devastation.

"They continue to burn, there's warmer weather on its way, we're really still in the thick of it here, as is plenty of challenging times ahead still to come."
Elsewhere, Sir Elton John has also promised to donate $1 million to help the victims of the Australian bushfires.

The I'm Still Standing hitmaker has admitted he's been left heartbroken by the catastrophic effects the raging blaze - which has seen New South Wales and Victoria worst hit - has had on the communities, homes, businesses and animals across Australia that he's planning to donate the lump sum, which is equivalent to £533,830 (GBP), to the country's relief fund.
Speaking live on stage in Sydney at the Qudos Bank Arena, according to The Mirror, the 72-year-old legendary singer said: "You should all be in awe of the work that the firefighters are doing. There are people out there who have lost their lives trying to save homes, there are people who have lost their lives and their homes. And last, is the plight of the animals and loss of their habitat that frankly is on a biblical scale and heartbreaking. Therefore tonight I will be pledging $1million. To see what is happening here breaks my heart."

Elton isn't the only celebrity to donate to the relief fund as Australian singer Kylie Minogue has donated $500,000 to the relief effort.

The I Should Be So Lucky singer and her family are supporting those working on the frontline to help the country fight back against the devastating fires.

Taking to Instagram, she shared: "Last year I had the incredible opportunity of visiting some of the many beautiful places in my homeland for the first time. Returning home to such devastation throughout much of the country is heartbreaking. As a family, we've donated $500,000 towards the immediate firefighting efforts and the ongoing support which will be required. Big or small, from near or far, any support will help those affected by the devastating bushfires. With love, The Minogue Family. @redcrossau @nswrfs @cfavic @sa_countryfireservice @wireswildliferescue #Australia (sic)"
Several other celebrities have donated and pledged their support, including Nicole Kidman and her husband Keith Urban, who announced at the weekend they were donating $500,000 to the Rural Fire Services.

The Lion actress - whose home in Bunya Hill is "under threat" - said: "Yes, our house is OK. Obviously it's day-by-day right now in Australia. As we've said, we're so worried. We love our country and so we're all just hoping and praying, but we're in it together."
A host of other stars have donated to various organisations helping to fight the fires - which began in September and have swept through more than 15 million acres of land - including Pink.

The Just Give Me A Reason hitmaker announced her $500,000 donation on social media.

She wrote: "I am totally devastated watching what is happening in Australia right now with the horrific bushfires. I am pledging a donation of $500,000 directly to the local fire services that are battling so hard on the frontlines. My heart goes out to our friends and family in Oz (sic)"
Lip kit mogul Jenner also donated $1 million, after she was accused of being insensitive when she bragged on social media about her Louis Vuitton mink-fur slippers - worth €1,100.00 - just hours after claiming she had a broken heart following news that half a billion animals had been killed in the bushfires.
The animal death toll has now tragically risen to an estimate of over one billion, which takes into account those killed in the fires, as well as those that will die from indirect causes such as starvation and dehydration.
- Bang! Showbiz