Mike Hosking crashes $140,000 sports car
Publish Date

Tuesday, 10 April 2018, 11:00AM
Mike Hosking had an expensive day out racing at a Hampton Downs race track yesterday.
His sexy red Alfa Romeo 4C looks to have taken an absolute beating and come out worse for wear.
Hosking's wife Kate Hawkesby posted about the ordeal on Instagram.
In a series of photos she explained her hubby's antics.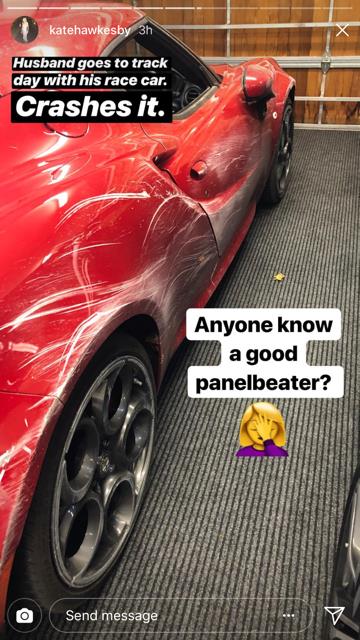 "Husband goes to track day with his race car. Crashes it. Anyone know a good panel beater?" she posted a video of the car with serious dents and scratches down one side.
"Luckily he's ok, the car… not so much."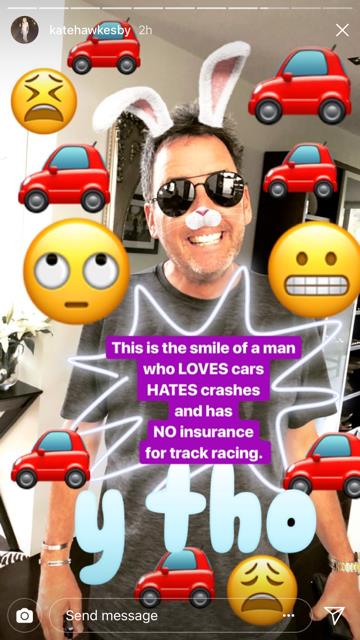 The kicker? Mike Hosking has no car insurance when he is track racing!
"The smile of a man who LOVES cars HATES crashes and has NO insurance for track racing" posted Hawkesby.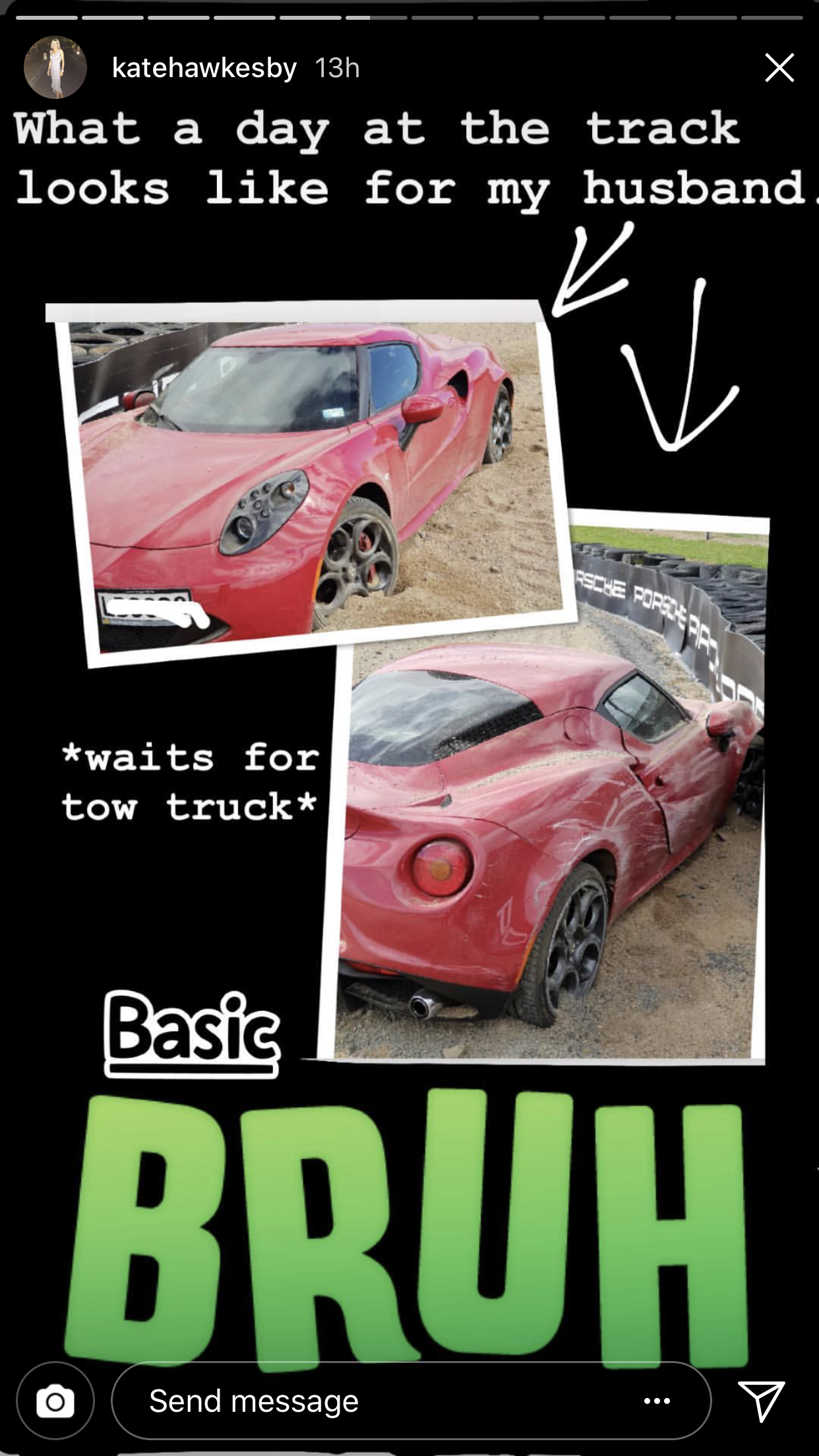 The only apparent injury Mike sustained from the crash was a "bruised thumb."
Driven reports the 2016 model of this car was sold for $140,000.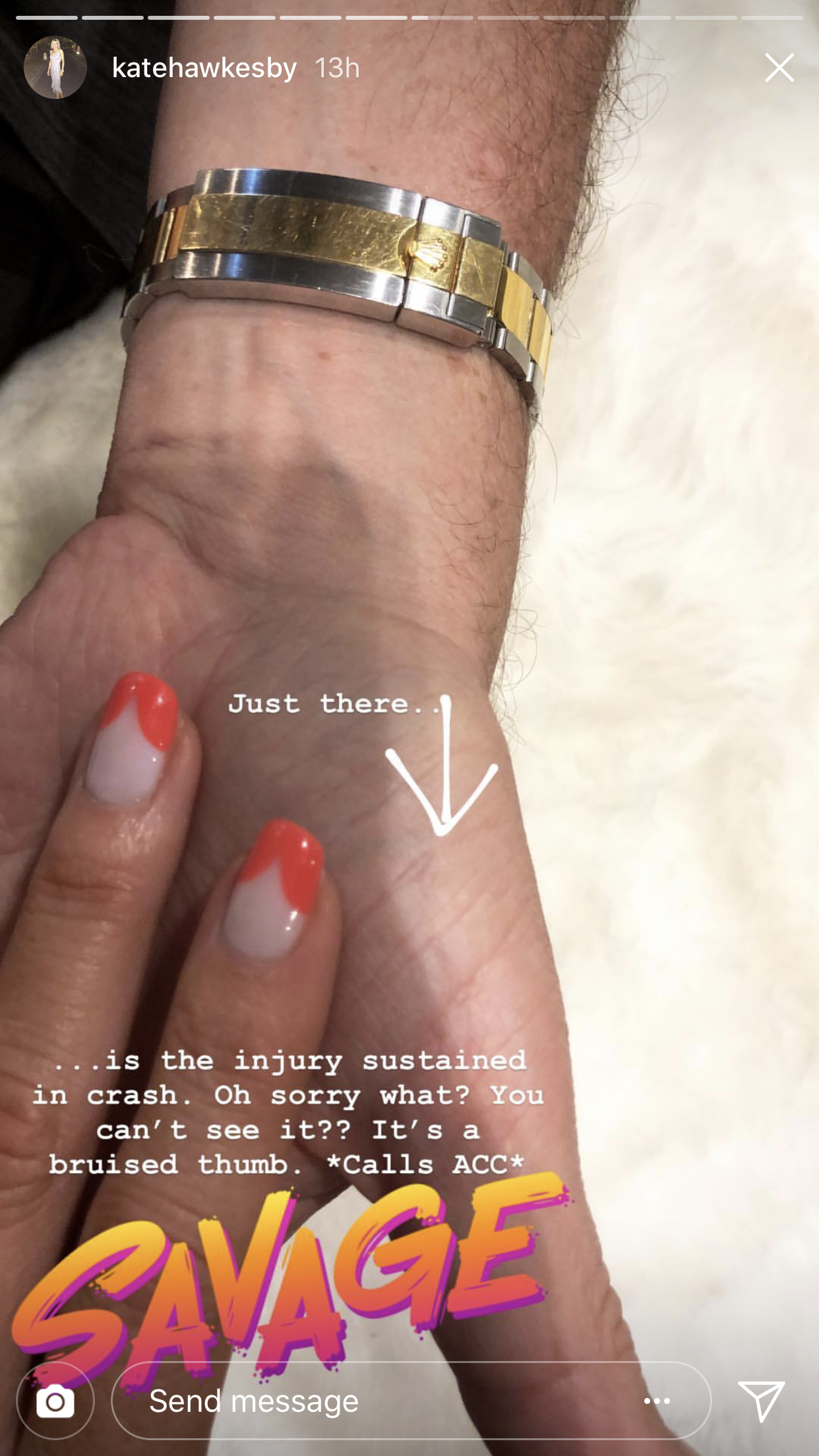 This article was first published on Spy and is republished here with permission.