Pink's 'punk rock' daughter dresses up as Disney princess Cinderella and we love it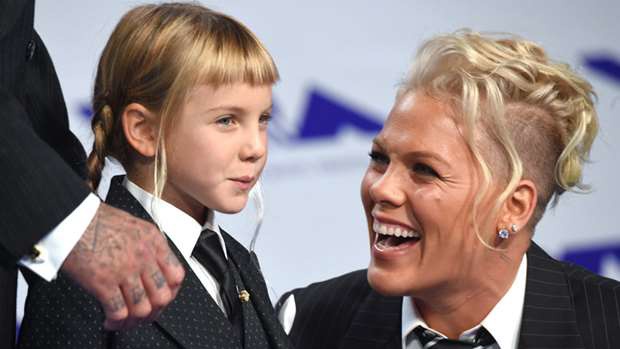 Pink says her daughter is a punk rock princess.
The Walk Me Home hit-maker took to Instagram to share a sweet snap of her daughter Willow getting ready for her visit to Disneyland by dressing up in a blue Cinderella ball gown and tying up her purple hair into a princess-style bun and exposing her short undercut.
"Bibbity Bobbity Boo," captioned the photo - quoting the song sung by the Fairy Godmother in Cinderella - along with the hashtag #mypunkrockprincess.
In another Instagram post, "proud mama: Pink mused on how her daughter fit in so well during their visit to the most magical place on earth.
Posing alongside her three-year-old brother Jameson – who was dressed as Sheriff Woody from Toy Story – Willow struck the perfect princess pose as if she were one of the Disney theme park's cast members.
"Proud Mama," Pink wrote. "Why does she look like she works there though? She legit looks like she's being paid for this photo #ilovedisney."
So cute!
That's not the only adorable thing the 40-year-old star's daughter has done recently.
Pink – who opened up this week about ageing – revealed that that Willow is "becoming quite the baker."
Sharing a photo of doughnuts her daughter had made Pink joked: "This diet isn't working."
Love it!