Prime Minister Jacinda Ardern's campaign to make sure New Zealand isn't left off world maps
Publish Date

Thursday, 3 May 2018, 2:30PM
New Zealand is launching a new campaign to put the country back on world maps.
Kiwi comedian Rhys Darby, of Flight of the Conchords fame, has teamed up with the country's Prime Minister, Jacinda Ardern, to investigate why the small island nation is often missed off maps of the globe.
The country has been left off world maps so often that internet threads have been set up to record the gaffes, the Daily Mail reports.  
In a spoof video, Darby can be seen pointing out instances of the country being forgotten about and coming up with conspiracies as to why this is the case.
He then asks for the help of the country's leader to rectify the problem and even jokingly refers to her as 'Cindy'.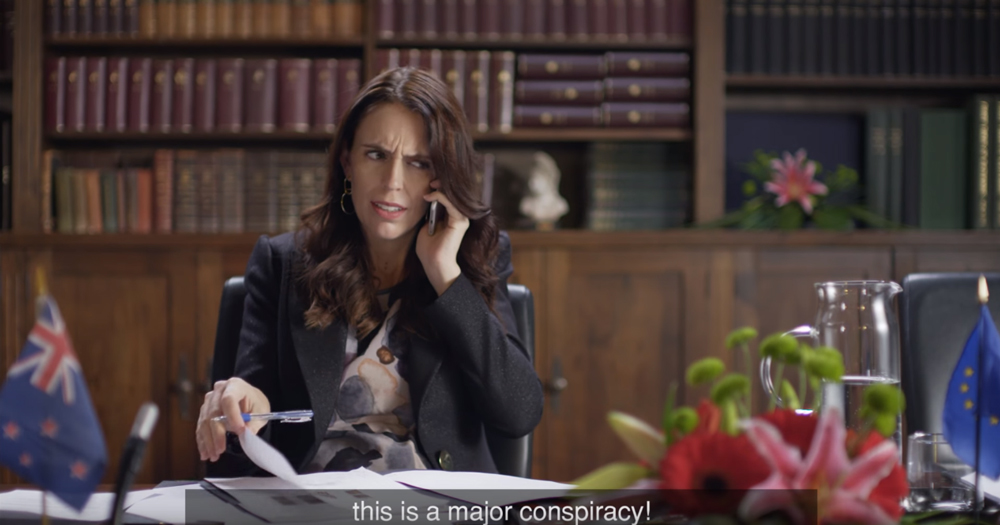 In the clip, Darby can be seen telling the Prime Minister: "We're a bit of a fiddly looking shaped country, a bit like a half-eaten lamb chop. Perhaps people are just leaving us off, thinking we're a mistake?"
He also points out high-profile gaffes when New Zealand has been left off maps, including those by The Smithsonian Natural History Museum, Central Park Zoo, Starbucks and Ikea.
And Darby jokingly claims that it is a deliberate ploy by Australians to steal their tourists, England to get rid of the All Blacks and the French to try and stop people buying their wine.
The clip ends with the Prime Minister admitting the comedian might be on to something and asks for his help to get New Zealand back on world maps.
MailOnline reported last year that a Tumblr site called World Maps without New Zealand was set up when the New Zealand government's website showed a world map where New Zealand was conspicuous by its absence.
A Reddit thread has also been started on the same subject and has 300,000 followers.  
The Tumblr blog's founder, Arnold from Wellington, New Zealand, now compiles a list from around the world of other instances where New Zealand has been left off the world map.
While he started with just a handful of maps, he has now been bombarded with submissions - with examples including everything from tattoos to world map puzzles.
New Zealand is home to 4.7 million people and is located in the south-west Pacific Ocean, around 1,240 miles from Sydney.
The island nation has a landmass bigger than the size of Great Britain and was voted the 'best travel destination' by Lonely Planet two years in a row. 
This article was first published on Daily Mail and is republished here with permission.