Spice Girls share exclusive behind-the-scenes rehearsal photos for their upcoming tour!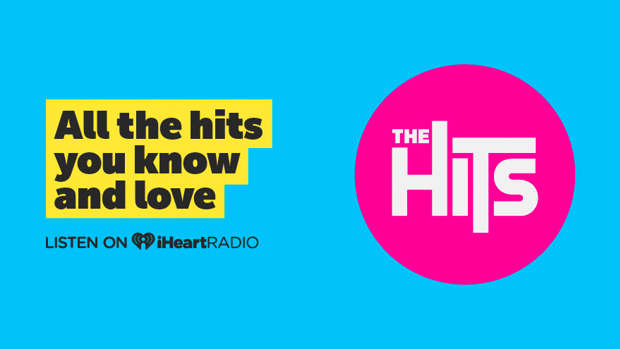 Spice Girls have shared photographs from rehearsals ahead of the start of their reunion tour.
The Wannabe hitmakers - comprised of Mel B, Mel C, Geri Horner, and Emma Bunton, as well as fifth member Victoria Beckham who won't be joining the girls on tour - are set to kick off their 'Spice World' stadium tour in just a few days time, and have taken to social media to post a series of snaps from their rehearsals.
On the band's official Instagram, pictures were shared which showed the impressive staging they'll use when the tour begins on Friday, which comes complete with several strobe lights and a large "Spice World" banner around a globe.
In a second snap, Mel C and Geri Horner - also known as Sporty Spice and Ginger Spice - held hands and sang into their microphones, alongside the caption: "Friendship never ends #SpiceWorld2019 @gerihalliwell @melaniecmusic (sic)"
And a third picture showed a similar image of Emma Bunton and Mel B - Baby Spice and Scary Spice - holding hands.
That snap was captioned: "Take my hands and dance with me  #SpiceWorld2019 @emmabunton @officialmelb (sic)"
The two captions reference lyrics from Wannabe and If You Can't Dance respectively.
During rehearsals, the group were joined by their team of dancers, who have been split into four 'Houses' - 'House of Baby', 'House of Sporty', 'House of Ginger' and 'House of Scary' - with five dancers to each house.
The dancers were selected last month from a whopping 5,000 applicants and they were later whittled down to just 400, made up of 200 men and 200 women, who got the chance to audition.
Out of those 400, just 80 were called back for the final day, where they were cut in half to just 40 dancers, who were tasked with performing a freestyle solo dance.
The final 20 were then chosen, and have been working with choreographer Paul Roberts to perfect the routines ready for the tour.
The Spice Girls' 'Spice World' 2019 tour kicks off in Dublin at Croke Park on Friday, May 24, and continues until the middle of June, where they will play three days at London's Wembley Stadium.
Meanwhile, Mel B was "very, very scared" when she lost her vision.
The Spice Girls singer was rushed to hospital on over the weekend, where she was diagnosed with different types of inflammation in each eye and though she has been prescribed medication, she's still feeling uncomfortable.
Mel shared a photo of herself sporting an eye patch on Instagram and wrote: "Thank you so much for all the lovely support and messages I've had about my eye.
"Just so you know the real truth. I had an awful experience last week when I went blind in my right eye and my left eye went blurry... just to be clear I was NOT ok and this has NEVER EVER happened to me before...
"I was actually in a lot of pain and very very scared but thanks to the incredible eye specialists in A&E at London's Moorfields Hospital and after at Luton and Dunstable University Hospital I was diagnosed by an eye specialist with severe IRITIS in my right eye and UVEITIS in my left eye.
"I'm taking multiple prescription heavy duty eye drops and other medication the dr gave me that I have to take every day to keep the inflammation under control, Also I'm being so well looked after by Team Spice special thanks to our paramedics too!!(sic)"
While the 43-year-old singer is thankful her problem is being treated and won't get any worse, she admitted it's going to be a long road to full recovery.
She added: "I'm still dealing with it and will be for the next 3/4 months to fully get it under control but I'm no longer worried that my condition will get worse.(sic)"
And the Stop hitmaker - who is nicknamed Scary Spice - is keen to find a fetching accessory to protect her peeper.
Referencing Madonna's Eurovision outfit at the weekend, she wrote: "My only problem now is I have to find a very cool Scary eye patch. Does anyone - apart from Madonna - know where I can get one ?? #eyepatch Pls #takingcareofme thank you #nhs (sic)"
- Bang! Showbiz