There's a weird conspiracy theory that Avril Lavigne is dead and has been replaced by a lookalike
Publish Date

Monday, 15 May 2017, 11:40AM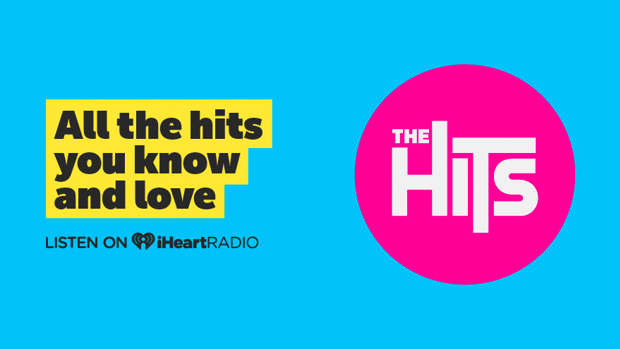 Twitter user Givenchyass took to social media over the weekend to share one of the most insane, yet convincing, conspiracy theories we have ever heard!
Apparently Avril Lavigne died in 2003 and has been replaced by a lookalike.
And Twitter is going nuts over this new "information."
Because, well, the evidence is actually pretty compelling!
Givenchyass discusses the evolution of Avril's career and her switch from the punk rock genre to bubbly pop. But things also get super dark...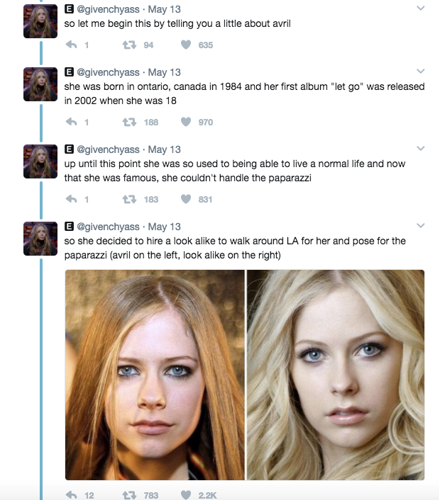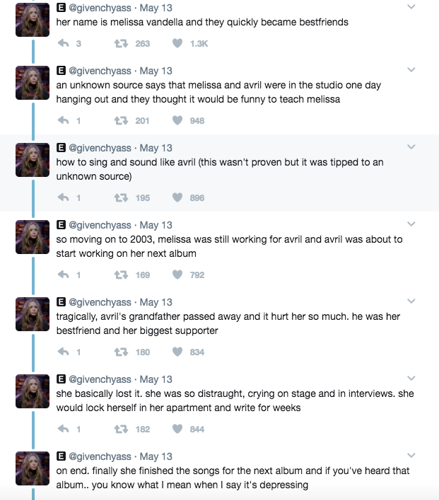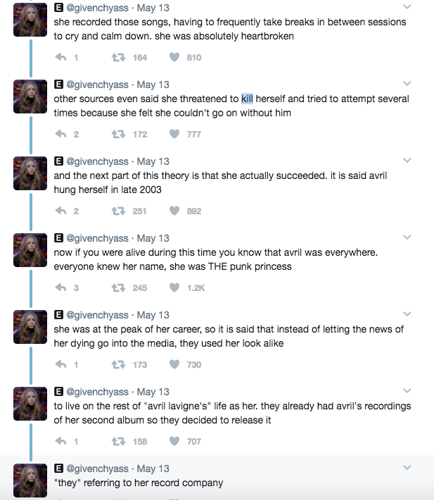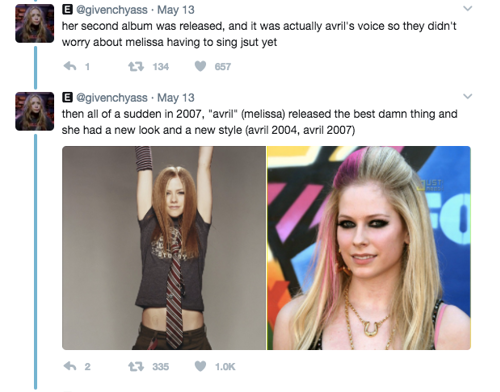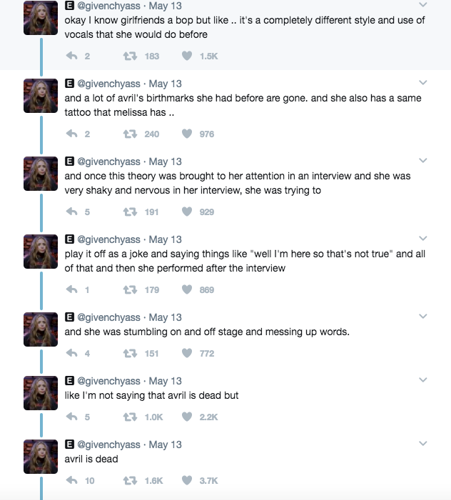 Givenchyass claims that Avril was so depressed after her grandfather passed away in the early 2000s and was unable to handle the pressure of being so famous, that she hung herself.
The user continues their argument by noting the differences in Avril's voice and physical appearance since 2003.
Fans have gone crazy on Twitter either agreeing or disagreeing with the thread, which has now had over 37,000 retweets.