These are New Zealand's best "royal" weddings...
Publish Date

Thursday, 17 May 2018, 2:30PM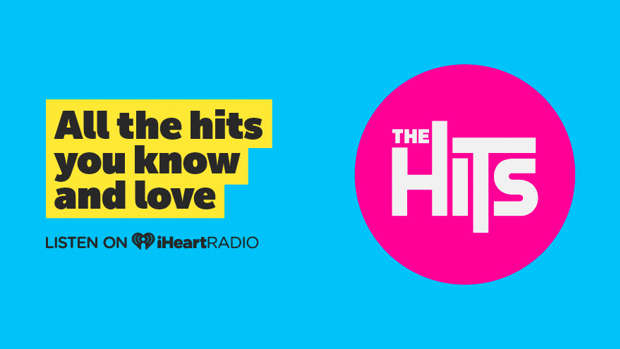 The count down is on until Meghan Markle officially ties the knot with Prince Harry.
So we thought we'd look back at our very own 'Kiwi Royalty' weddings...
Daniel and Honor Carter:
A match made in sporting heaven. Daniel Carter, one of our biggest and best rugby players and Honor Dillion, an incredible Black Sticks player tied the knot at Timara Lodge in Marlborough on December 9th, 2011. After meeting in 2000 and beginning to date two years later, Carter announced their engagement on Facebook in December 2010. "Thought I'd let u know I asked my long-term girlfriend Honor to marry me & she said yes. We are very happy & looking forward to spending our future together," Carter wrote.
The guest list for the big day had some big names on it including Richie McCaw and Graham Henry, among others.
Daniel and Honor are still going strong, they live in Paris with their two children, Marco, 5, and Fox, 3.
Mike Hosking and Kate Hawkesby:
The broadcasting duo had a pretty special wedding of their own! Kate and Mike had a beautiful January wedding at Huka Lodge in Taupo in 2012. Kate and Mike had a very intimate ceremony with 30-40 close friends and family. The whole clan was dressed to the nines, with Hosking donning a Versace suit, while his bride chose a Trelise Cooper dress.

Kate posted an Instagram back in January to celebrate their six-year anniversary. "Happy anniversary @mikehoskingbreakfast❣️ 6 amazing years of you by my side making me endless cups of tea, reacting calmly when we keep adopting dogs without your knowledge, being our anchor, our consistently solid ray of sunshine & positivity, my best friend, and the reason we all get to laugh every single day," wrote Kate.
Chris Warner and Rachel McKenna:
Quite possibly the most long-awaited wedding in New Zealand History. Shortland Street's Chris Warner (Michael Galvin) and Rachel McKenna (Angela Bloomfield) tied the knot in February 2014. The nation wiped away a tear as they watched Chris get married for the fourth and final (hopefully) time. Between the two of them, the king and queen of Ferndale overcame stalkers, bombs, bizarre illnesses, alcoholism, and brain damage.
Chris and Rachel had a lovely and low key wedding with their nearest and dearest. Chris's son Harry was his best man and hospital colleague Harper was Rachel's maid of honour. The wedding was so "royal" that commemorative cups were made by Kiwi company Mr. Vintage to celebrate.
John and Bronagh Key:
The previous parents of the nation, John and Bronagh Key had a very interesting first meeting. Woman's Weekly reported John first encountered Bronagh crying on her friend Jenny's doorstep after she had failed an economics exam.
Shortly after that Key took his mother, Ruth, out to dinner at a local hotel where Bronagh was a waitress. Their paths crossed again when Bronagh, who had hurt her leg, and a flu-stricken Key went to the same doctor. Key then tutored his future wife in economics, and she went on to get an economics degree. The pair got married two weeks after Bronagh turned 21 in 1984 and will celebrate their 34th wedding anniversary this year.
Gemma and Richie McCaw:
The most recent of the Kiwi "royal" weddings is Gemma Flynn and Richie McCaw. The former All Black Captain and Black Sticks star's wedding was the talk of the country. Richie and Gemma have been together for five years. The pair first met at a function - and Richie clearly saw something in Gemma he liked because he reached out to her on Facebook soon after. The gorgeous couple announced they were engaged in January 2016, and a year later were married at the Olive Grove on the edge of Lake Wanaka.
McCaw married his gorgeous bride in a lavish ceremony in front of 170 family and friends. Richie told Woman's Day: "The main thing was that we wanted a very chilled out day, I think that's just the way we are. Today has been about enjoying the whole road… having friends and family here."