This is the very specific reason why Kate Middleton always wore shorter dresses during her pregnancies ...
Publish Date

Thursday, 15 November 2018, 12:15PM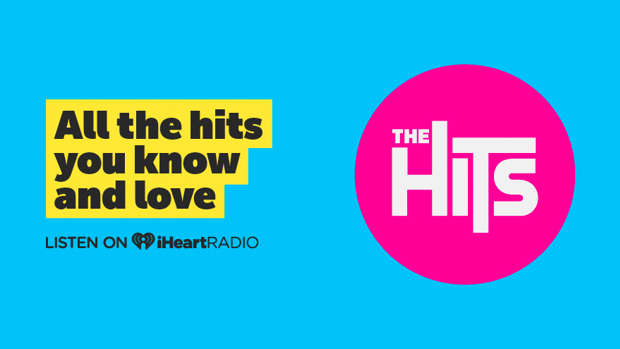 It's no secret being part of the British royal family is a full-time job with lots of strict rules ... especially when it comes to their choice of dress.
While most of us don't think twice about what clothes we throw on in the morning, for the royals conservative hemlines, traditional cuts and pantyhose are an absolute must.
But there's one occasion where the Duchess of Cambridge has shortened her hemline and shown a little leg: during her pregnancies.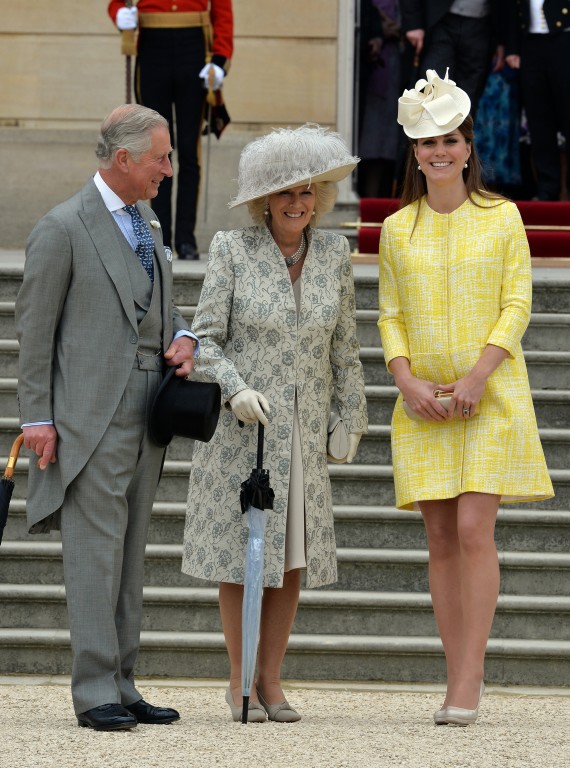 And apparently, there's a very specific reason why the then mother-to-be opted for shorter dresses.
According to the founder of one of Kate's favourite maternity brands Seraphine "highlighting legs and arms is always a good trick to keep a nice silhouette."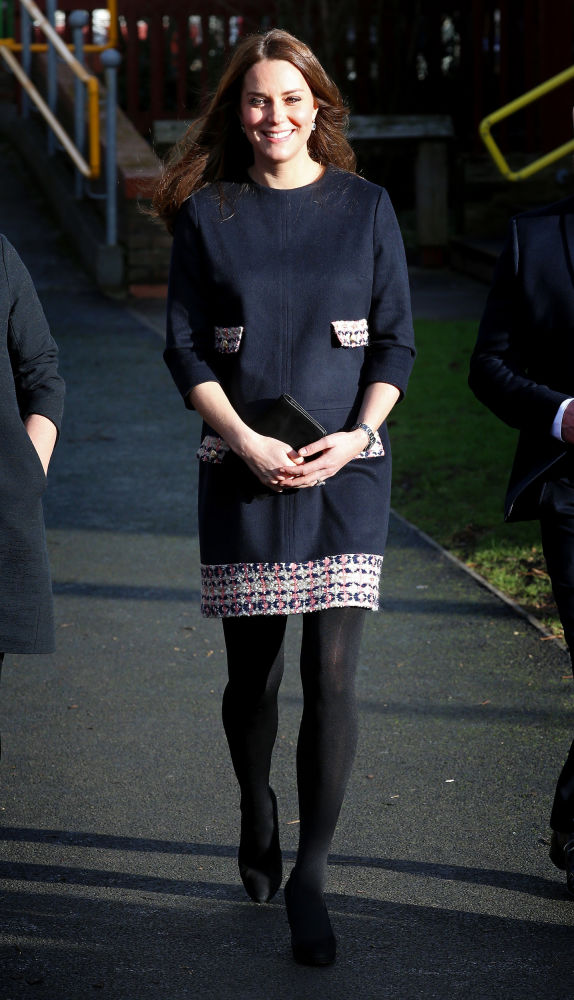 "[Kate] did [go shorter] for sure. She went shorter, on a couple of occasions well above her knee, which she never does normally," Cecile Reinaud said.
 READ MORE:
• Take a look inside the £7,500-a-night Lindo Wing where Kate Middleton gave birth - to call it fancy is an understatement!
• Kate Middleton had a second wedding dress we didn't see - and it is stunning!
"And especially in winter, because when she wore opaque black tights, it looks okay. It doesn't look too much because it's not bare legs, it's black opaque tights with a shorter dress."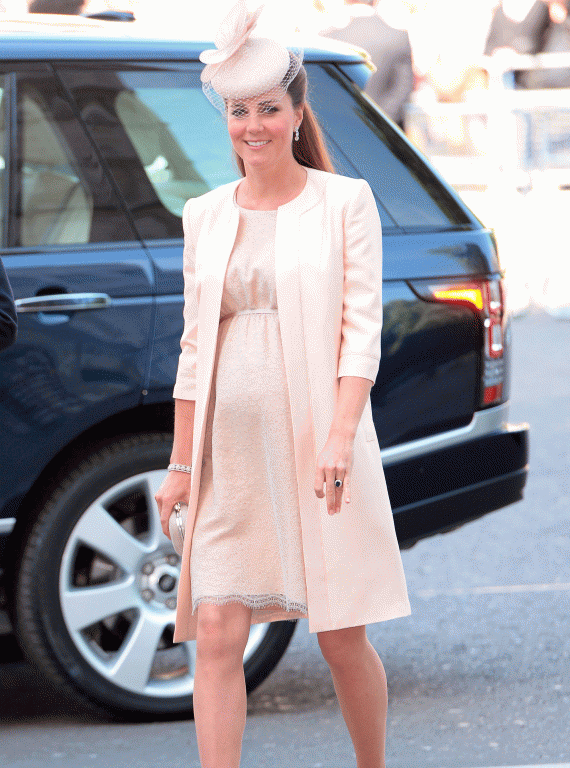 And Reinaud predicts Meghan Markle will do the same.
"She's likely to have quite a big bump because she's quite a petite build."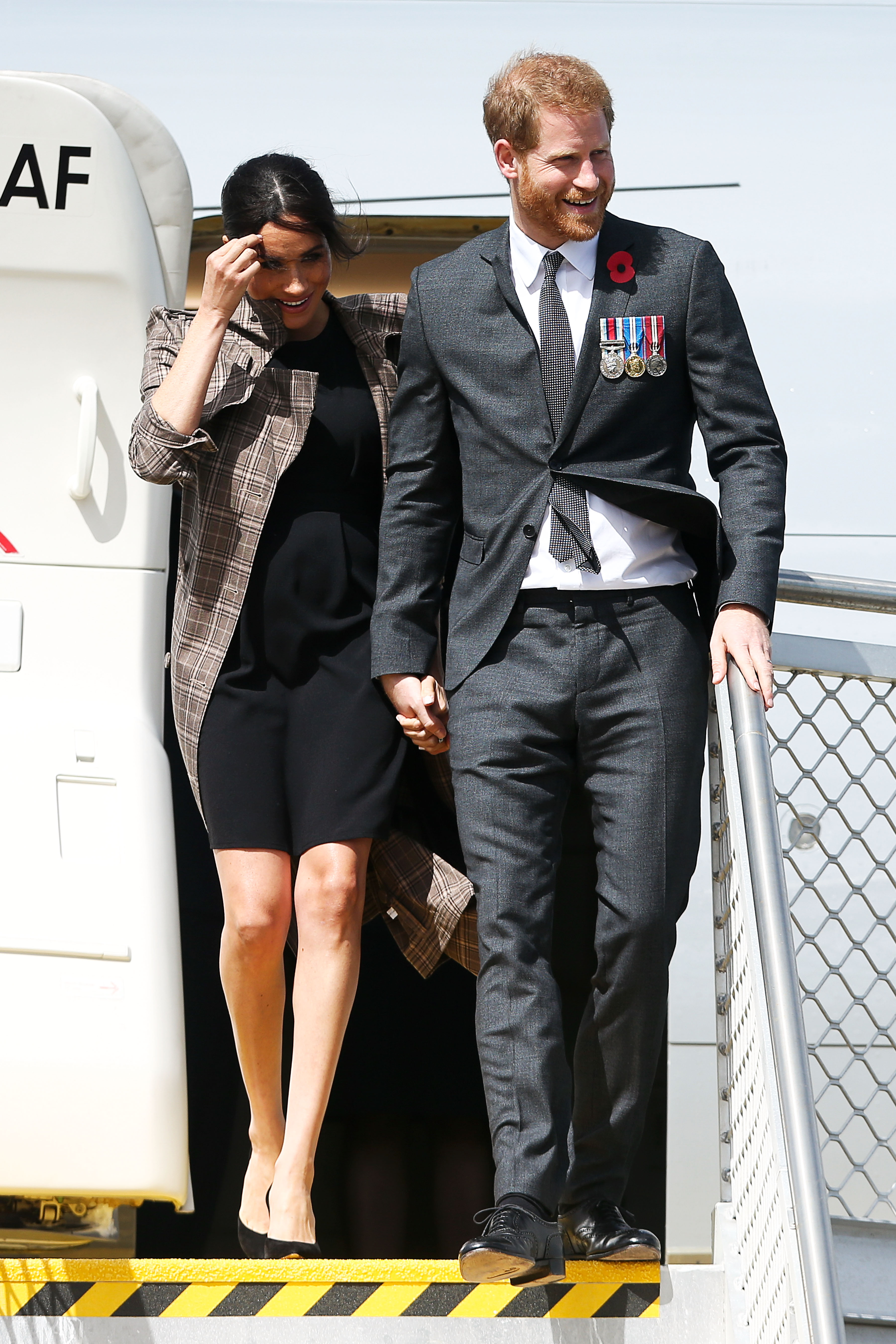 "Because her pregnancy is going to be a winter pregnancy, I think she's more likely to shorten her hemline."
"And also [she'll] probably wear what we've seen at [Eugenie's] royal wedding, this kind of coat dress," Reinaud continued.
The Duchess of Sussex's style has already started getting more "revealing", as she sported a revealing black knee-length dress when she arrived in New Zealand for the final leg of her tour with Prince Harry.