Tori Spelling's husband hits back at trolls who fat-shamed their children
Publish Date

Monday, 21 January 2019, 1:49PM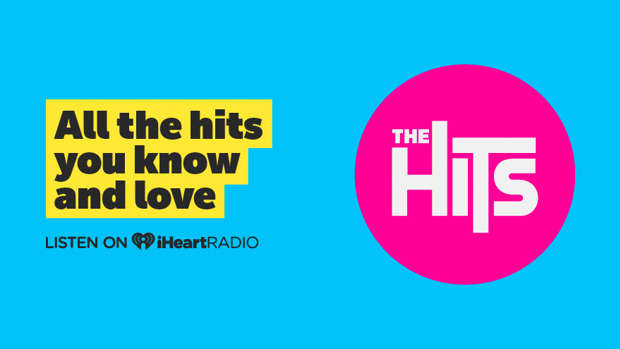 Tori Spelling's children have recently become victims of fat-shaming - and their parents are not happy about it!
Social media users made vile comments about Liam, 11, Stella, 10, Hattie, 7, Finn, 6, and Beau, 1 after the family was snapped enjoying a day out at the movies to see a screening of A Dog's Way Home.
The vicious trolls criticised the 45-year-old actress, labelling her a "bad parent" as the children looked "terrible" and "fat".
Jumping to his family's defence, Spelling's husband, Dean McDermott, hit back in a lengthy response stating that he was both "horrified and disgusted" by the comments.
"I am absolutely horrified and disgusted by the comments being left about my children," he began.
"Body shaming and bullying my children??!! What is wrong with you people??!!"
"You should all be ashamed of yourselves for passing such horrible judgement on innocent, beautiful children."
The 52-year-old went on to explain that his children are going through "different growth stages."
"As far as saying my children are overweight, well that's just mean and uncalled for. They're going through different growth phases and even if our children are on the bigger side who cares. They're happy and healthy and I'm sorry they don't look like supermodels. People come in all shapes and sizes so who are you to judge?"
"I don't know any child that is NOT dishevelled at the end of the day. Not to mention that just before this picture was taken, they were wrestling and running around with all the other kids at the movie. So I apologise we didn't get the iron and steamer out to make them perfect for you," he said sarcastically. "They're kids. They're messy and dirty. That's what they do."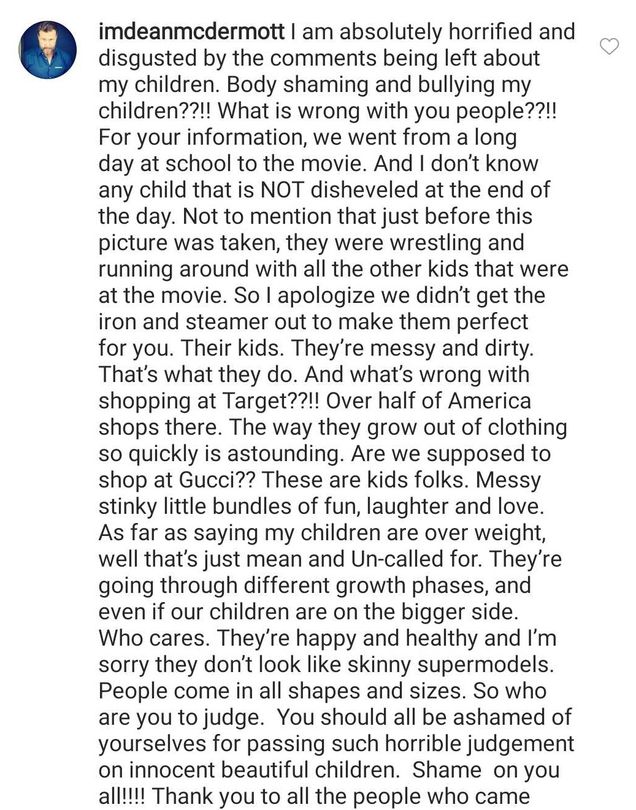 "Thank you to all the people who came to our defence. You're all kind compassionate souls. Down with the haters!! Up with love!!"
Following his post, fans took to the comment section to support McDermott and his words.
"Bravo to Dean for defending your gorgeous kids!!! What a great Dad!! They are wonderful, healthy and beautiful!!!" one wrote.
"What a beautiful family!!! Ignore all the haters, y'all are doing an amazing job, raising 5 beautiful little people!!" added another.
A third replied: "Well said. I cannot believe people are attacking CHILDREN. There is something fundamentally wrong with anyone who would do that."