Watch Ellen pull off the best scare of all time pranking Sean 'Diddy' Combs
Publish Date

Friday, 26 October 2018, 8:30AM
Ellen DeGeneres loves to give her famous gets a fright.
Now the talk show host may have pulled off her best scare yet!
While interviewing the usually staunch Sean "Diddy" Combs on The Ellen Show, Ellen tried to tease whether or not the music star was afraid of clowns.
"I heard you're scared of clowns," Ellen asked.
"Impossible," Diddy replied, blissfully unaware of what was coming.

Watch Ellen's perfect scare:
"Why is it impossible?" she queried.
"Because I'm a black man," he replied, "I have so many things to be fearful of, a clown is not gonna scare me … I'm not afraid of clowns."
It seems Sean may have been tempting the fates because seconds later he was getting the fright of his life by someone dressed as the terrifying villain from the movie It, Pennywise the Dancing Clown.
Hmm … We think Diddy may be more than a little scared of clowns ... especially after the I'll Be Missing You rapper reacted by screaming, jumping out of his seat and performing a karate kick which turned into a dance move.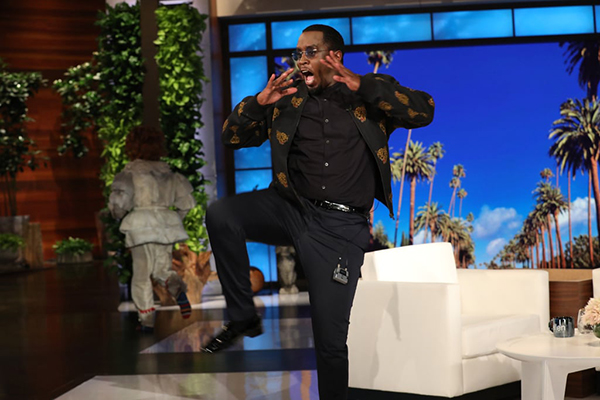 Photo / Warner Bros.
All the while Ellen laughed her head off – along with the rest of us.
"You know, I woke up this morning and I said, I want my life to be full of surprises," Diddy said eventually. "Ellen, I thank you."
"That was so gratifying," Ellen replied. "I like that you dance when you get scared."

Photo / Warner Bros.