10 year old completely breaks down his stepdad by 'popping the question'
Publish Date

Sunday, 7 May 2017, 10:51AM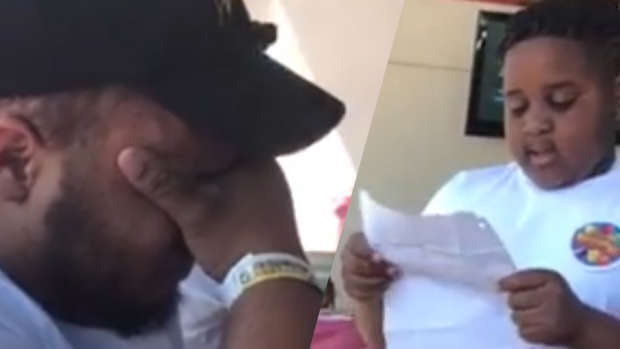 There aren't too many moments that in life that could bring a grown man to tears! It's that rugged and tough exterior that men keep their emotions bottled up, but we have to admit we may have found a guaranteed tear jerker.
Since he was 2, Kalani Watson has had his stepdad Brandon Craig Williamson in his life, taking him to school, parent conferences, family holidays, school events and sports days, so it's only fair that he see's him as his real father, right? Well, that's realisation that young Watson came to, and at his 10th birthday party, he mustered the courage and popped the question.
Watson had penned a heart-warming letter to his stepdad that had 4 very important questions, do you love me? do you love my mum? Can you live without us? and then the final question that brought the tears, will you adopt me?
Be prepared to shed some major tears!