10-year-old girl's ridiculous Christmas wish list filled with extravagant items goes viral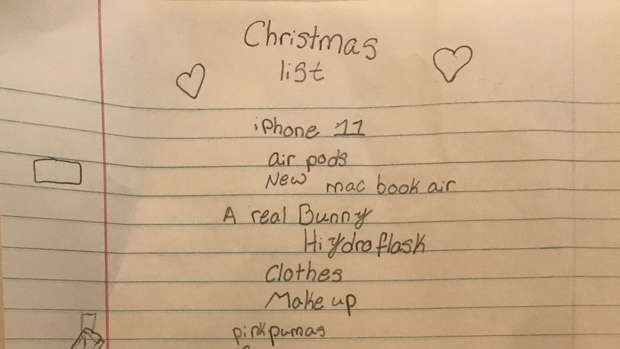 The festive season is almost upon us, which means kids are starting to jot down some of the thing's they're hoping to find under the tree on Christmas morning.
While most kids may ask for the latest toy or video game … one parent has taken to Twitter to share his 10-year-old's list of luxury items that will blow all other wish lists out of the water.
"My 10-year-old daughter must be out of her mind with this Christmas list," the parent wrote on Twitter alongside a photo of the child's list of decadent items, which has since gone viral.
The boujee list kicks off with an iPhone 11, which retails for upwards of $1349, Air pods, which are around $450 and a new Macbook Air, which prices at just under $2000.
Other items include Gucci slides – roughly $400 – and a Chanel purse – upwards of $5800. Wow, talk about extravagant!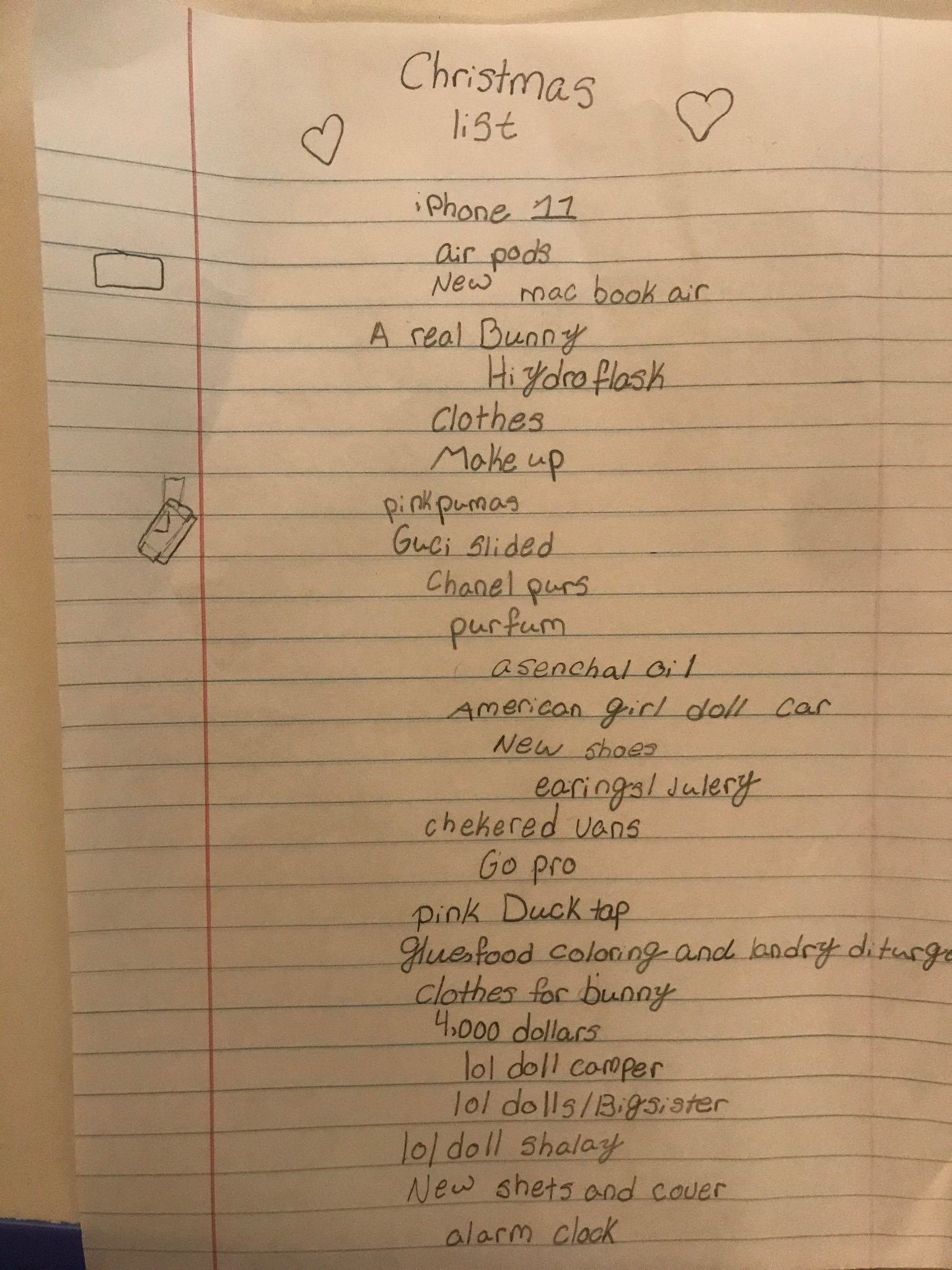 Photo / Twitter
The little girl also asks for $4000 in cold hard cash.
Thankfully, her list also included items such as pink duct tape, laundry detergent and a new set of bedsheets …
We know what she'll be getting for Christmas!