13-year-old blind singer wows 'The Voice Kids' coaches with stunning cover of Elton John's 'Your Song'
The Voice Kids viewers were left with tears in their eyes over the weekend after being wowed by blind contestant Lydia's stunning performance.
The 13-year-old – who was born with a genetic condition that affects her eyes - stunned the show's coaches with her beautiful rendition of Elton John's hit song Your Song.
Coaches Paloma Faith and Pixie Lott turned their chairs for Lydia, while Will.i.am and Danny Jones also praised the teen.
Paloma described the performance as "magical", saying: "You sounded really beautiful.
"I feel like you symbolise bravery, courage, and kindness and on top of that you have this incredible voice that really travels."
Before Pixie continued: "You have such a magic about you that shines from the inside, out and that's not something you can teach. I would love to work with you."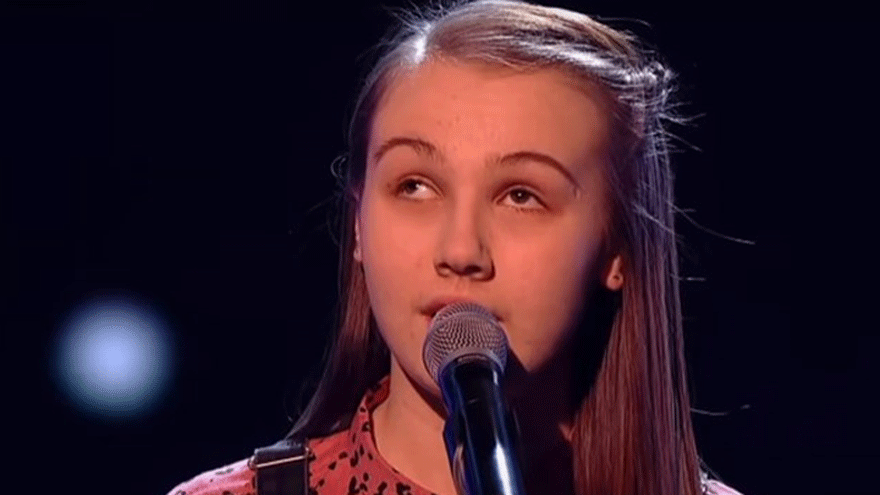 Ahead of her audition, the teenager explained: "I like the blind auditions because the judges can't see me and they're judging me on my voice and not my disability."
Viewers rushed to Twitter after Lydia's performance to comment on her emotional audition.
One said: "Crying at Lydia, so beautiful."
Another commented: "Lydia was divine. An inspiration loved her voice loved the song."
"What a brave girl Lydia is and a very gentle, soothing voice," a third wrote.
Someone else added: "Lydia is a phenomenal girl. Her attitude, outlook on life, and general positivity is admirable. She will go very far and do very well in life. She sees the ability in disability. Lydia is an inspiration to us all!"