14-year-old 'America's Got Talent' contestants stuns with beautiful Harry Styles cover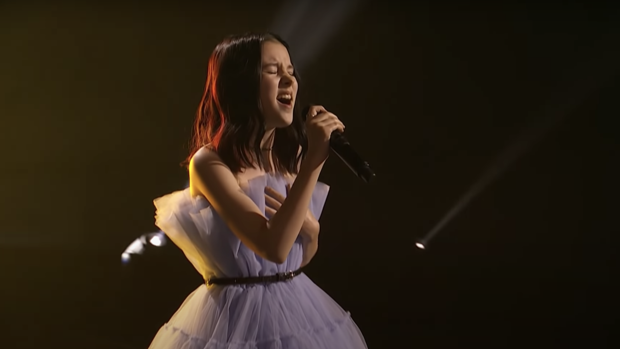 A 14-year-old America's Got Talent contestant made jaws drop with an absolutely stunning version of a Harry Styles hit.
Daneliya Tuleshova sang a beautiful rendition of Sign Of The Times for her quarter-finals performance and it earned her a standing ovation from the AGT judges.
Judge Howie Mandel was quick to praise Daneliya for her version of the song.
"You are so beyond your years," he said. "You are in such control. You are just amazing. You're already a star. I can see that you have an amazing future. I hope, and if I'm right, I think you've still got a future on this show."
"I mean, so much maturity and so much grace at only 14 years old. It was absolutely incredible. It was flawless. You really brought your A-game today. Well done," Heidi Klum added.
Actress Sofia Vergara continued the praise, noting that the song was her "favourite performance of the night".
"Definitely, this night is owned by the kids. It's been amazing. You're my favourite performance of the night. I think everything about you is perfect. I think the world is yours," she said.
Meanwhile, Kenan Thompson who was filling in for Simon Cowell said: "I just — I was blown away. I cannot believe that giant voice was coming out of a 14-year-old like that. You have such depth in your soul, it's amazing. I can't thank you enough for sharing that with me just now. I felt like I was watching a concert I paid a lot of money for, so thank you very much for that."
The teen - who travelled from Kazakhstan to be on the show - first auditioned with the song Tears of Gold by Canadian-Moroccan singer Faouzia.