30 of the best spooky baby names that are perfect for a Halloween newborn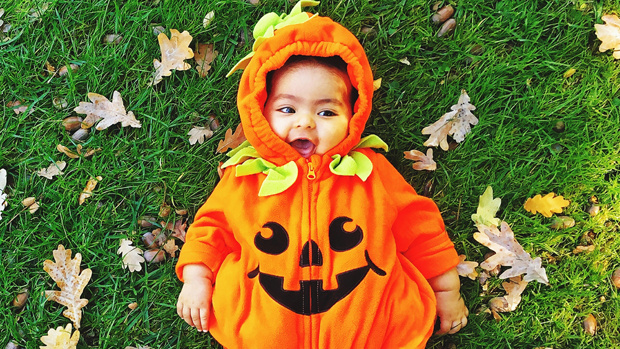 Halloween is the amazingly spooky time of year when all the ghosts and ghouls come out to play.
So for your Halloween newborn, why not mark their entry into the world with a name that suits the eerie occasion?
Here we have rounded up 30 of the best shine-chilling and spooky baby names and their creepy meanings that will be absolutely perfect for your little Halloween gremlin!
Girls
Amaya - Night rain
Blair - 'The Blair Witch Project'
Brenna - Raven 
Carrie - Stephen King's novel 'Carrie'
Delaney - Dark challenger
Faye - Fairy
Feyline - Catlike
Hallie - Short for Halloween
Jinx - Spell
Layla - Night
Lilith - Ghost, night monster
Luna - Moon
Minerva - Roman goddess of magic
Sabrina - 'Sabrina the Teenage Witch'
Wednesday - 'The Addams Family'
Boys
Aiden - Bringer of fire
Blake - Dark
Casper - 'Casper the Friendly Ghost'
Corbin - Crow or raven
Damian - Spirit
Easton - Magical power
Edgar - Gothic author Edgar Allan Poe
Freddy - 'Nightmare on Elm Street'
Jack - Jack-o'-lantern
Kieran - Little dark one
Neko - Cat
Norman - 'Psycho'
Salem - Salem witch trials
Rune - Accident runes
Sullivan - Black-eyed