90s TV series 'Popstars' is making a comeback and they're looking for Kiwis to enter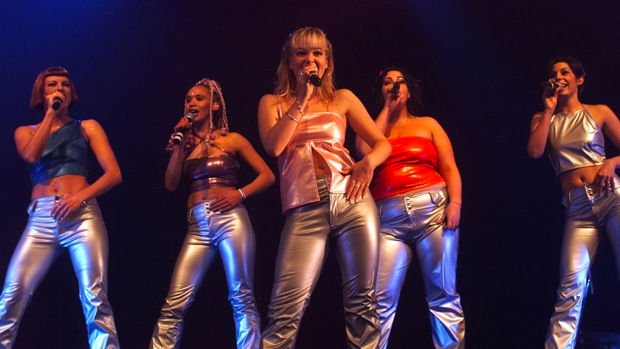 Ever dreamed of being a pop star? Well now's your chance!
The television series Popstars, which brought New Zealand the girl group TrueBliss in the late 90s, is making a comeback in 2021 and they're on the hunt for the next big Kiwi act.
This time around, soloists, duos and groups will have the opportunity to follow their music dreams.
Starting with the auditions, those who make the cut will have a unique opportunity to work on their music, beats, and performance with Grammy Award-winning Kiwi singer Kimbra - who is returning home from New York to lead the Popstars panel - and a selection of the best artists and producers in the business.
"I'm excited to share some things I've learned with young artists and inspire them to grow and thrive in this industry," says Kimbra.
The contestants will live, practice and perform together and our cameras will be there 24/7 for all the ups and downs, all vying for the chance to release singles and perform to crowds and music industry executives and win the $100,000 prize.
TVNZ's Director of Content, Cate Slater says "The original Popstars was a huge contributor to the reality entertainment genre, inspiring the likes of the Idol franchises that continue to dominate the small screen. We're excited to be reimagining the show for a modern audience, and bringing it back to TVNZ 2 - the home of big entertainment."
If you think you've got what it takes, and are 16 years old and over, sign up here and you could be in with a shot on Popstars.