90s vs 00s: 10 surprising facts you didn't know about these #1 hit songs from the 90s & 00s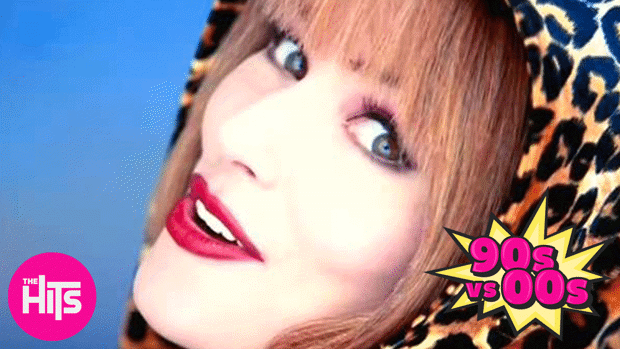 There are so many hit songs that went #1 in New Zealand throughout the 90s and 00s.
And it turns out some of these songs actually have some really interesting stories behind them!
Take a look at these 10 surprising facts about these 90s and 00s bangers!
90s Facts:
1997 – Shania Twain, THAT DON'T IMPRESS ME MUCH 
This song's reference to Brad Pitt was inspired by nude photos of the actor published in Playgirl magazine. Shania said "I remember I had a girlfriend visiting me and it was near Christmas and we were baking cookies. I was writing this album and there was a scandal of [Pitt] and Gwyneth [Paltrow] where there was naked photos of him, and this was like all the rage. I just thought, 'I don't know what all the fuss is about.' I'm like, 'Well that don't impress me much, I mean what is all the fuss. We see people naked every day.' That's really what I thought."
1992 – Mariah Carey, I'LL BE THERE 
Mariah Carey's track is actually a cover of what was a #1 hit for The Jackson 5 in 1970. Columbia Records had no plans to release this as a single, but overwhelming demand prompted it to be released.
1990 – Vanilla Ice, ICE ICE BABY 
Vanilla Ice - whose real name is Robert Matthew Van Winkle - said he wrote it in 30 mins and the lyrics are based on fact! Samples the 1980 song "Under Pressure" by Queen and David Bowie, but Vanilla Ice never got permission to use it. No lawsuit was filed, but it is likely that Vanilla Ice agreed to pay Queen and Bowie a settlement.  
1997 – Backstreet Boys, AS LONG AS YOU LOVE ME 
An American music critic stated that "As Long as You Love Me" "would have sounded perfect in any era" … We'd agree with that.
1991 – Right Said Fred, IM TOO SEXY
The Fairbrass Brothers were managers at a London dance studio called the Dance Attic, where they came across lots of narcissism and posing. As Rich Fairbrass tells it, they had a loop playing on the computer, and inspired by his dance studio experience he spontaneously took his shirt off and started singing, "I'm too sexy for my shirt." 
00s Facts
2008 – Pink,  SO WHAT 
Pink makes several references to her relationship with her then estranged husband, the motocross racer Carey Hart. They separated after his rumored infidelity. Pink is rarely subtle in these matters, and lays it out in the first lines of the song: "I guess I just lost my husband, I don't know where he went, so I'm gonna drink my money, I'm not gonna pay his rent." 
2009 – Black Eyed Peas, I GOTTA FEELING 
This song samples the David Guetta song "Love Is Gone," which was an international hit for the French dance producer in 2007. Guetta also co-produced this track. Will I Am explained he wrote the song within an hour after standing on the steps of the Lincoln Memorial at the inauguration of President Obama. Said Will: "Nobody asked me to write 'I Gotta Feeling.' It just came." 
2005 - Rihanna, PON DE REPLAY 
"Pon De Replay" was Rihanna's first single. It was included on the demo tape that got Rihanna an audition with Jay-Z's record label, Def Jam. At that audition, Jay was so impressed, he signed her on the spot. 
2008 – Jason Mraz, I'M YOURS 
This song won two Grammy Awards, two Teen Choice Awards, a People's Choice Award and the Hal David Songwriters Hall of Fame Award  Mraz explained that this song is "about finally giving into love and life's possibilities." When we spoke with the singer in 2014, he said it came to him very quickly - so fast that he doesn't even remember sitting down to write it. "'I'm Yours' just came out of joy," he said. "It came out of this spirited, joyful hour." 
2006 – Gnarls Barkley, CRAZY 
This catch track was chosen by a panel of experts including Yoko Ono, Lil Wayne, Lars Ulrich, plus other critics and industry insiders as Rolling Stone's #1 song of the 2000s. 
Don't forget to vote for which decade you think should come out on top! Will it be the 90s or the 00s? Text 90s or 00s to 4487 to cast your vote!